An Extraordinary Act of Appreciation and Generosity at Ecumen Seasons at Apple Valley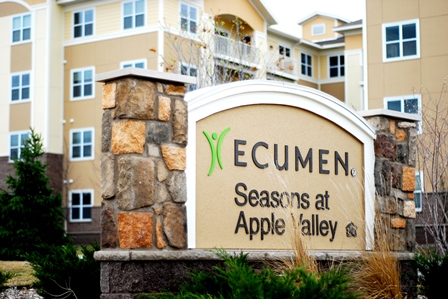 A family of two residents at Seasons at Apple Valley expressed their heartfelt appreciation to every staff member in a most unusual way.
On New Year's Eve, a family brought 82 sealed holiday cards to the front office at Ecumen Seasons at Apple Valley. Their Mom and Dad live there, and they asked the office staff to hand out a card to each employee.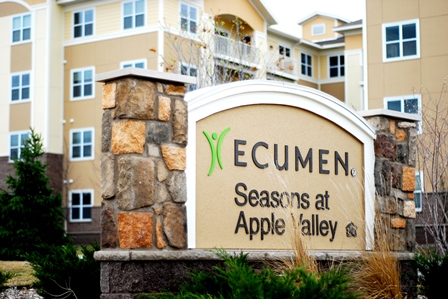 It's not unusual during the holidays for families of residents to show appreciation to staff members who care for their loved ones. But it's highly unusual to individually recognize every employee of a community.
A front office staff member opened her card. There was a $20 bill inside. Another staff member opened her card. It also had a $20 bill. After two more cards were opened, Katie Bauer, the housing manager, was pretty sure she had an incredible act of generosity on her hands — and a problem.
Ecumen policy prohibits employees from accepting cash from residents and their families. Katie got on the phone to Human Resources for advice. HR said staff members could not individually accept the $20. But the total $1,640 could be pooled and spent on something that clearly benefits all employees — like a party or a television in the break room.
Katie called the family, thanked them profusely and told them about the rule. Would it be all right with them, she asked, to pool the money?
That would be just fine, the family said, as long as it's clear to every single employee how much we appreciate what they do — not just for Mom and Dad but for everyone who lives at Seasons at Apple Valley.
And by the way, Katie asked, would it be OK if we wrote about your generous gift on our blog?
Sure, they said, but just don't use our names. We want our gift to be about how much we appreciate the staff. We don't want this to be about us.