BYU Radio Explores Awakenings in Interview with Ecumen Nurses
Brigham Young University's Morning Show featured a 30-minute interview with Ecumen nurses about the Ecumen Awakenings program.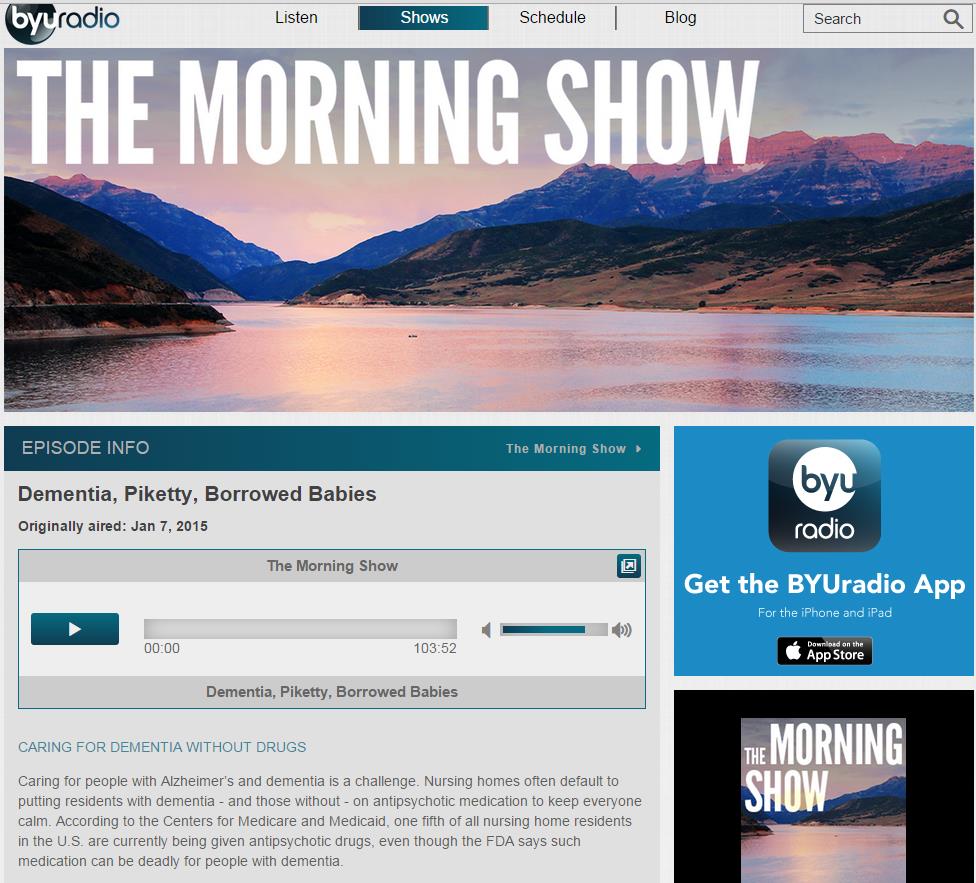 Shelley Matthes, RN, Director of Quality Improvement, and Maria Reyes, RN, Awakenings Project Director, were interviewed live on the air Wednesday about the history and accomplishments of the program in reducing the use of antipsychotic medications on dementia patients. The interview is at this link and begins about 5 minutes into the program.
The Morning Show is heard on the BYU Campus and online around the world by students, alumni and friends of the University. The station broadcasts to a nationwide audience of more than 56 million listeners on SiriusXM satellite radio, mobile apps and Dish TV Network. Learn more at http://www.byuradio.org/about.