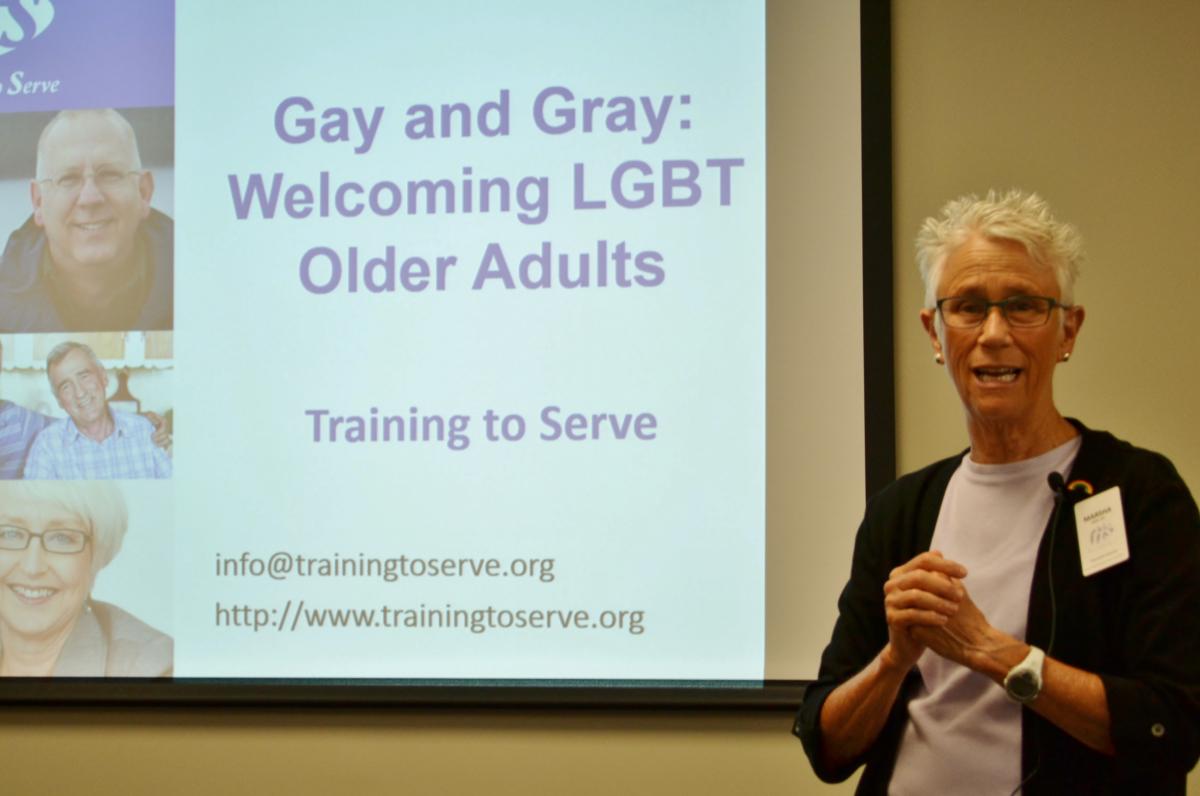 Marsha Berry tells the story about the day she drove past a senior community in Minneapolis and saw two rainbow flags flying. She pulled over and cried.
In all her years of traveling the state of Minnesota as an Alzheimer's educator, this was the first time she had ever seen a rainbow flag – a symbol of LGBT pride – displayed at a senior community. Marsha is a lesbian with gray hair who was crying tears of joy.
For the past few years, she has been working for Training to Serve, a nonprofit with the mission of improving the quality of life of LGBT people as they age. On July 11, 2017, she brought her "Gay and Gray" training program to the Ecumen Home Office in the fifth in a series of learning events for Ecumen employees designed to increase understanding and knowledge of issues related to diversity and inclusion. This program is sponsored by Ecumen's Diversity and Inclusion Council, a group of employees chartered to advance Ecumen's diversity and inclusion goals.
Marsha told the attendees that older gay people face unique challenges, especially when they move into senior communities. Her training is designed to make staff more sensitive and welcoming as well as offering an "LGBT 101" discussion of the basics that define everyone – biological sex, sexual orientation, gender identity and gender expression.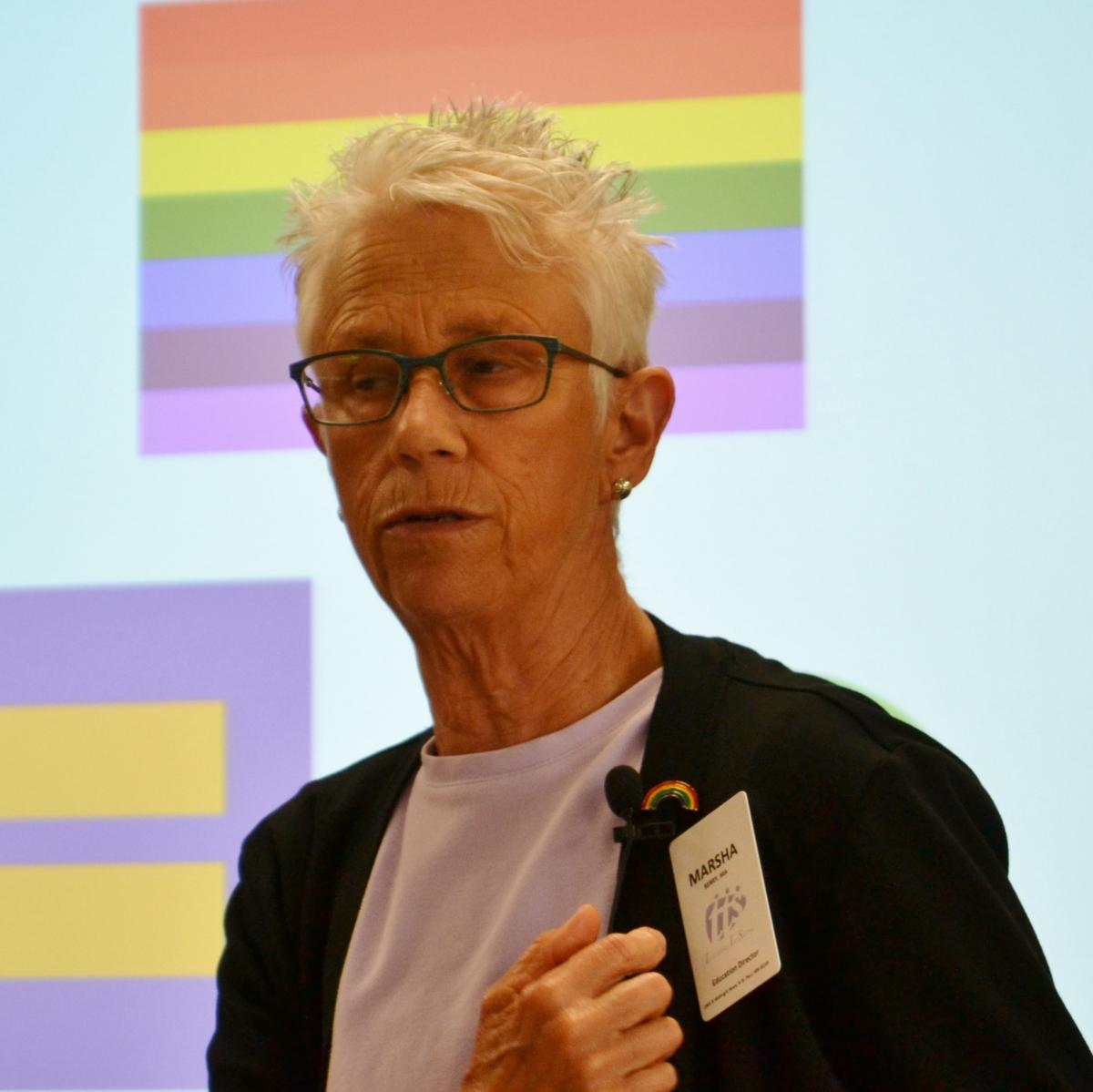 Many older gay people hide their sexual identity when they move into senior living, she said, because they fear being stigmatized and isolated. Increasingly, she said LGBT considering senior communities look for signals that they will be welcome, such as rainbow stickers, prominently posted non-discrimination statements, and communication and body language that is supportive.
She offered a number of tips on how organizations can be more LGBT friendly, summed up in this factsheet. Simple changes to assessments, forms, intake processes and marketing materials regarding sexual orientation and gender identity go a long way to making LGBT seniors feel more welcome from the start.
Personally, Marsha said her greatest fear moving into a predominately heterosexual senior living community would be "just not being seen" for who she is. "We want people to know who we are," she said. "We want people to understand us and respect us." That would mean basic acceptance, like celebrating the anniversaries of gay couples as well as heterosexual couples, she said.
Marsha said most LGBT seniors do not want to be segregated and that attempts at LGBT-only senior living have failed. "The majority of people just want person-centered care where everyone is honored and respected for who they are," she said.
But national research shows that the majority of LGBT seniors believe long-term care environments have staff and peers who would discriminate against them and isolate them rather than welcome them, she said.
Still, those rainbow flags flying at the senior community in Minneapolis offer hope that things are changing. Marsha said she asked staff there what the reaction to flying the flags had been. They reported that the adult children of residents said: "It's about time." And the residents commented on the flags' "pretty colors."
–