The Book That Keeps on Giving by the Woman Who Was Always Caring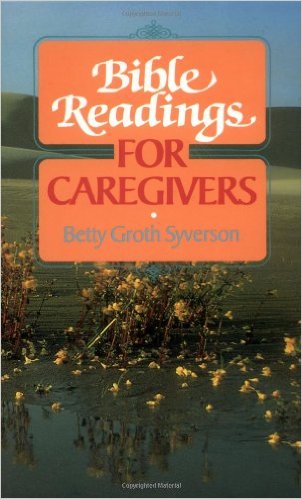 Betty Groth Syverson was an evangelical caregiver with a knack for writing, and her book keeps on giving.
Betty Groth Syverson was an evangelical caregiver with a knack for writing. She was a deeply religious registered nurse who overflowed with caregiving spirit and loved to tell stories and bring inspiration to others. In 1987 she published a book called Bible Readings for Caregivers. Almost 30 years later, the book is still selling.
Betty died in 2010. Her children recently decided that the money the book earns should go to support the cause of caregiving. They donated the royalties to Ecumen Prairie Lodge in Brooklyn Center, Minn., because the caregivers there were so kind to Betty's husband, Lowell, who died earlier this year.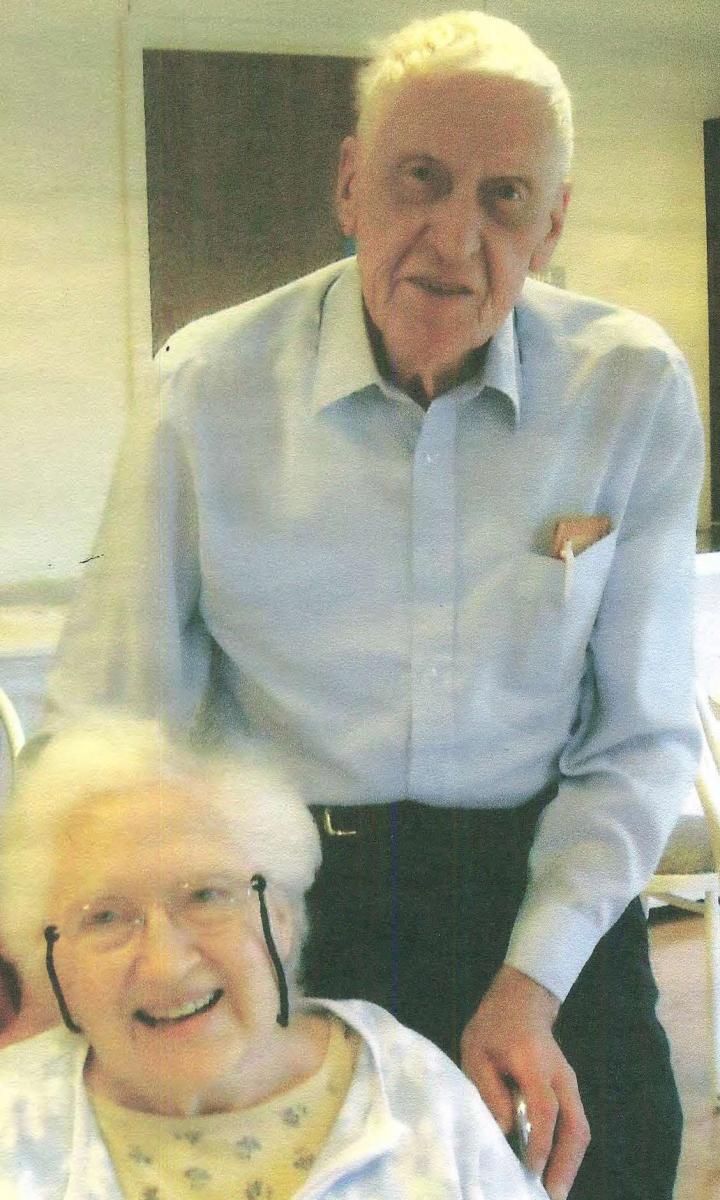 "We just wanted to give back to the people who took such good care of Dad," said daughter Jennifer Syverson. "The spirit just moved us. We decided this was the best thing we could do to honor both Mom and Dad. And we know Mom would have approved both personally and professionally. She would have wanted it this way — doing something to take care of people who took such good care of Dad."
Lowell, a mechanical engineer, faithfully supported Betty's writing projects. He would drive her to readings and group meetings, keep up with the books sales and do the taxes. Often they would sell books out of the back of the car — before Amazon came along.
Betty established herself as a writer by contributing to Christian publications such as The Lutheran, Lutheran Digest and the Journal of Christian Nursing. Augsburg Fortress, the publishing house of the Evangelical Lutheran Church in America, encouraged her to write what became Bible Readings for Caregivers. In the book, she starts each chapter with an inspiration Bible verse, then relates the scripture to the caregiving experience.
Over the years, Betty worked in all types of nursing from pediatrics to long-term care, and when she retired, she volunteered in a hospice. Writing was not just a hobby, it was another way she could help others. Her book was written to help caregivers take care of themselves.
Betty, the constant caregiver, needed care herself eventually. Lowell visited her every day when she was in a nursing home before she died. Then, a couple of years later, he went to assisted living at Ecumen Prairie Lodge. Lowell died in May of this year — on Betty's birthday.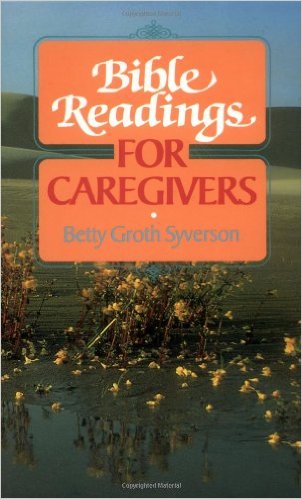 As they were settling his estate, daughter Jennifer said the book royalties took on meaning far greater than their monetary value. The book stood so much for Mom and Dad's life together on a mission to help others. Donating the royalties to Ecumen Prairie Lodge was a way to keep that bond going in memory and spirit.
"How could we not do this?" Jennifer said. "It's kind of like it's her way back to him. And better that the money is at Prairie Lodge than in our pockets."
It's not a lot of money— hundreds, not thousands, of dollars each year. Royalties vary and can spike from time to time, as when the book became required reading in a nursing course. But this is truly a case where the intent of the gift has value well beyond the amount.
"I was so deeply touched by this gift," said Judy Blaseg, Ecumen Executive Vice President of Philanthropy. "It is such a statement about the circle of life. Betty Syverson's remarkable spirit as a caregiver lives on — at the place where her husband was cared for after she was gone. I know she would be very proud of her children's decision to let her work continue supporting others in this way."
—
Bible Readings for Caregivers by Betty Groth Syverson is available at these links:
——————–