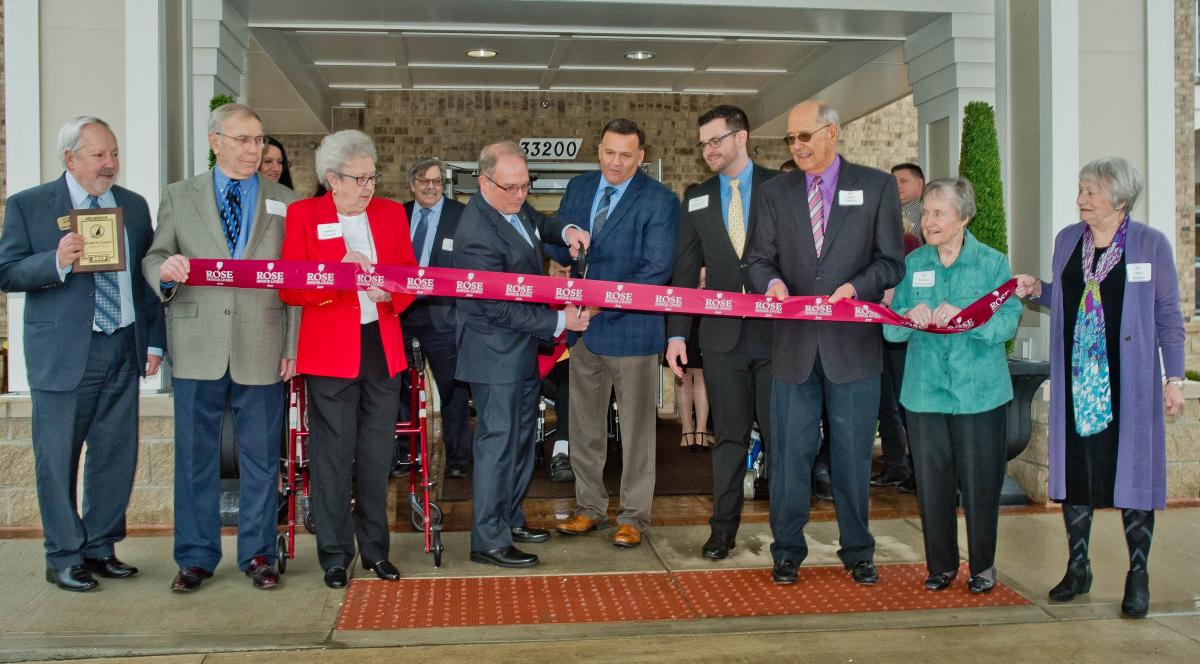 Avon Mayor Bryan Jensen (center) presides as Warren Rose, CEO of Edward Rose & Sons, cuts the ribbon at the dedication ceremony of the new Rose Senior Living-Avon, while Ecumen QI Nurse Brett Anderson and residents of the community join in the ceremony.
Reprinted from the Crocker Press
Rose Senior Living-Avon, a new senior living community adjacent to the Richard E. Jacobs Health Campus in Avon at 33200 Health Campus Blvd., hosted a gala ribbon-cutting ceremony and open house March 31.
Avon Mayor Bryan K. Jensen joined with West Shore Chamber of Commerce officials and Warren Rose, CEO of Edward Rose & Company, the developer, for the ribbon-cutting ceremony from 11:30 a.m. to 12:30 p.m.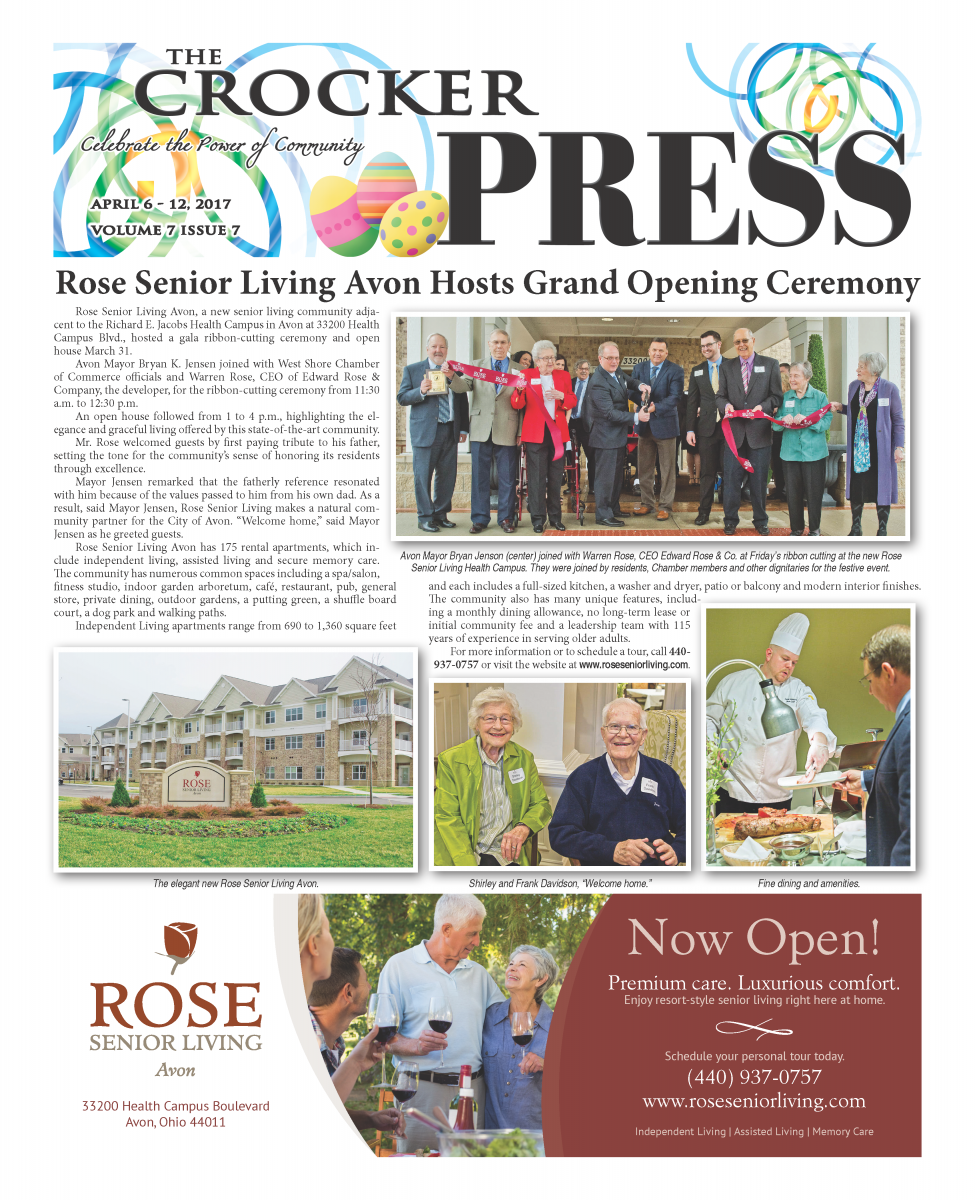 An open house followed from 1 to 4 p.m., highlighting the elegance and graceful living offered by this state-of-the-art community.
Mr. Rose welcomed guests by first paying tribute to his father, setting the tone for the community's sense of honoring its residents through excellence.
Mayor Jensen remarked that the fatherly reference resonated with him because of the values passed to him from his own dad. As a result, said Mayor Jensen, Rose Senior Living makes a natural community partner for the City of Avon.
"Welcome home," said Mayor Jensen as he greeted guests.
Rose Senior Living-Avon has 175 rental apartments, which include independent living, assisted living and secure memory care. The community has numerous common spaces including a spa/salon, fitness studio, indoor garden arboretum, café, restaurant, pub, general store, private dining, outdoor gardens, a putting green, a shuffle board court, a dog park and walking paths.
Independent Living apartments range from 690 to 1,360 square feet and each includes a full-sized kitchen, a washer and dryer, patio or balcony and modern interior finishes. The community also has many unique features, including a monthly dining allowance, no long-term lease or initial community fee and a leadership team with 115 years of experience in serving older adults.
For more information or to schedule a tour, call 440-937-0757 or visit the website at www.roseseniorliving.com.