Kiza Olson, Housing Director at Ecumen Oaks & Pines in Hutchinson, Minn., is among 24 Litchfield area residents participating in the Blandin Foundation's Community Leadership Program.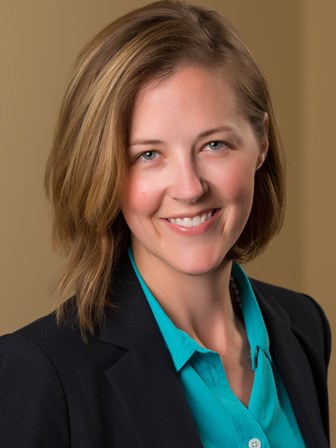 The goal of the Blandin Community Leadership Program is to develop and train a broad base of local leaders to build healthy communities. The group recently completed a five-day leadership retreat, the first segment of an intense eight-day training provided by the program. The team also will participate in three follow-up workshops.
Topics covered during the retreat included: identifying and describing community issues and opportunities; effective interpersonal communication; building social capital; appreciating personality differences; managing interpersonal conflict; understanding community power; mobilizing community resources; and goal setting. The Grand Rapids-based Blandin Foundation has provided experiential leadership training for more than 7,000 community leaders from nearly 500 rural Minnesota communities since it began in 1985.
"A healthy community depends on leadership engagement of community members," said Valerie Shangreaux, director of Blandin leadership programs. "The leadership demonstrated by these participants reflects their commitment to their community, as well as to the region and to rural Minnesota."
The training programs are funded entirely by the Blandin Foundation, whose mission is to strengthen rural Minnesota communities, especially the Grand Rapids area.
Olson, who has a BS degree in Public Health from St. Cloud State University, joined Ecumen earlier this year. Prior to that she worked as a public health educator for the Renville County Public Health Department in Olivia, Minn., as a youth program coordinator for the University of Minnesota, and at a Litchfield consulting firm specializing in in healthcare finance, reimbursement and regulatory compliance.