Barbara Garrity, executive director of Ecumen-managed Pelican Valley Health Center in Pelican Rapids, Minn., has graduated from the year-long LeadingAge Minnesota Leadership Academy.
The academy, which has been operating for five years, is a comprehensive development program to hone the leadership skills of emerging leaders in the aging services field. LeadingAge Minnesota is the state's largest association of organizations serving Minnesota seniors.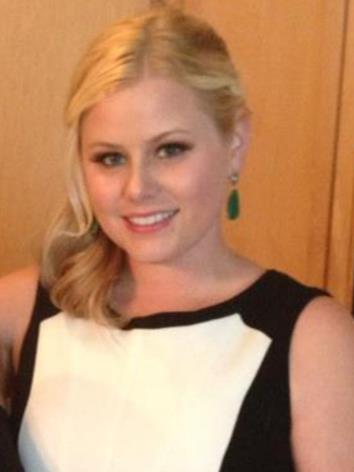 Garrity, who has been with Ecumen almost three years, began the year-long program last May and spent 10-15 hours a month on academy activities. She was one of 33 fellows selected from across the state in a wide variety of aging services occupations. Graduation ceremonies were held Feb. 11, 2015 at the opening of the annual Leading Age Minnesota Institute and Expo.
"This was an awesome experience with broad exposure to best practices across the state," Garrity said. "We had the opportunity to learn from some of the best mentors in aging services and to focus on new and innovative ways of making life better for our residents and creating a great work environment for employees."
Before becoming executive director at Pelican Valley Health Center, Garrity was admissions and marketing director at ManorCare in Fargo, N.D., a long-term and short-stay care center. She has also worked at Bethany Retirement Living in Fargo as a Certified Nursing Assistant and Certified Medication Assistant for two years and as a care manager for Sunrise Cottages, an assisted living for people with advanced Alzheimer's disease in Rochester, Minn., for three years.
Garrity also was a television reporter and producer for Valley News Live (KVLY) in Fargo. She has a bachelor's degree in journalism from the University of Minnesota.
According to Leading Age Minnesota: "Academy fellows represent a new generation of transformation leaders in aging services — leaders that will not just respond to the changing times but who will also drive positive change for their organizations and the aging services community. They will embark on a rigorous journey of self-reflection, leadership theory, critical skill development and action learning."