Eat Like You Have Diabetes
Renowned chef, Daniel Thomas, serves up 5 tips for healthier dining in a recent article for AARP.

In a recent article for AARP, Candy Sagon spoke with Daniel Thomas, a 30-year-old chef who has cooked for members of Congress, former President Obama and Vice President Biden, as well as celebrities from Aretha Franklin to Miss America. And he did all of this while working as a head chef of the U.S. Senate's executive dining room and the head banquet and catering chef for the U.S. Capitol.
According to Sagon, the thing that Thomas is most proud of has nothing to do with cooking for politicians or celebrities. Instead, he is most proud of helping his father overcome diabetes. After learning about his father's diagnosis while studying nutrition at the Culinary Institute of America, Thomas made it his mission to teach his father how to change his diet. Today, his father is no longer diabetic.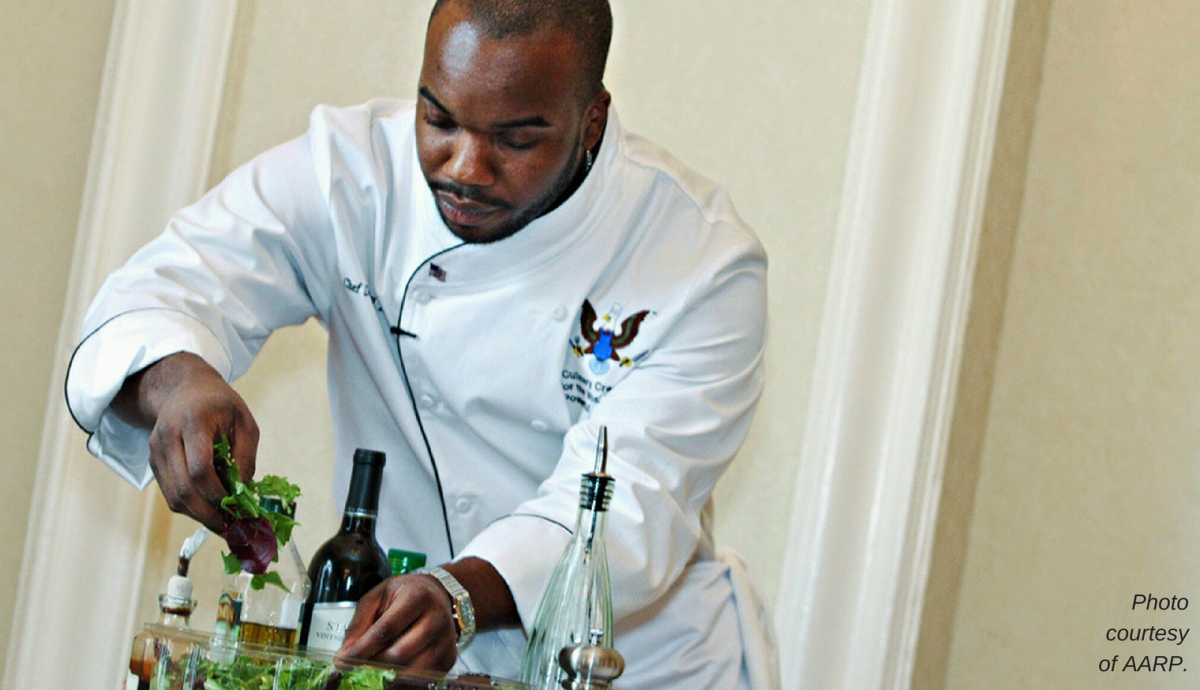 Chef Daniel believes that everyone should eat like they have diabetes. He offers these five easy tips for making healthier choices:
Don't eat past 7 p.m. It's better for your digestion and metabolism. If you start feeling hungry later, have a healthy snack such as nuts or fruit.
Low-carb your burger. Get rid of the bottom bun and eat the burger open-faced. "That one little change slashes the amount of empty carbs."
Keep nuts in your glove compartment. Stuck in traffic and feeling hungry? High protein nuts will keep you from stopping for junk food.
Do the avocado mash. Spread it instead of mayo on whole wheat bread for healthy fat, fiber and vitamins.
Nix the noodles in your chicken soup. Add quinoa or barley to boost protein and fiber. Serve with chopped fresh cilantro or parsley, a squirt of lime juice and a little hot pepper.
Read the full article: 5 Tips for Healthier Dining
For other Wellness Wednesday content, visit: