A group of Ecumen employees recently became Dementia Friends – part of a global movement striving to create more dementia friendly communities by changing the way people think, act and talk about dementia.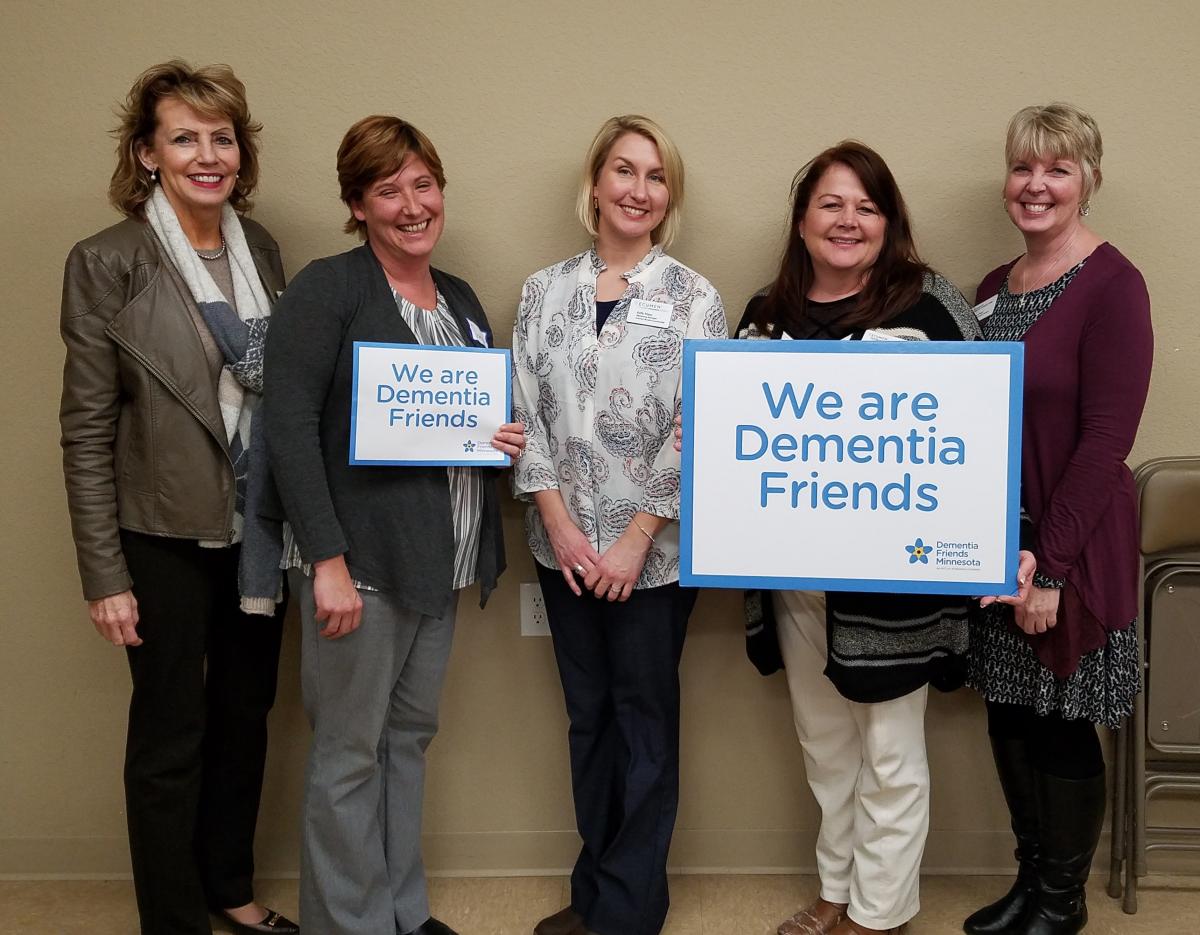 PHOTO: At a recent Dementia Friends session at Ecumen Seasons at Apple Valley, [Left to Right] Jacque Mihm, Regional Marketing Manager; Sonya DeSmith, Quality Improvement Nurse; Kelly Maas, Sales & Marketing Manager, Ecumen Brooks & CountrySide; Nancy Solinger, Sales & Marketing Manager, Ecumen Centennial House; and Donna Chlan, Sales & Marketing Manager, Ecumen Seasons at Apple Valley.
Here's how Dementia Friends Minnesota explains becoming a Dementia Friend: You attend a one-hour informational session to learn the five key messages about dementia, what it's like to live with the disease, and how to turn your understanding into action that supports people living with dementia.
The session is a face-to-face discussion led by a Dementia Friends Champion – not a formal training or education session. The session is informal and includes fun activities and interaction. You'll learn what dementia is and tips for communicating with people who have dementia. Everyone who attends is asked to consider a practical action that can help someone in their community. The action can be big or as small — every action counts!
Dementia Friends was developed by the Alzheimer's Society in the United Kingdom, and is underway in Minnesota (as an ACT on Alzheimer's Initiative) and across the United States.
If you are interested in joining the Dementia Friends movement, visit www.actonalz.org/dementia-friends to learn more about enrolling in a session near you.