M State's Magazine Tells the Success Story of Ecumen Detroit Lakes Nurse Bobbi Jo Koons
Minnesota State Community and Technical College Magazine recently highlighted the success story of nurse Bobbi Jo Koons, who got her B.S. in nursing degree through Ecumen's scholarship program while continuing to work at Ecumen Detroit Lakes.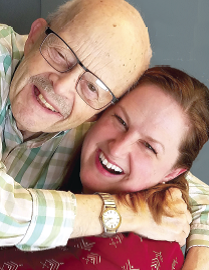 Students who attend M State and work at Ecumen a minimum of 10 hours per week are eligible for scholarships that help pay tuition, books, fees, required supplies and travel and childcare expenses.
Bobbi has worked at Ecumen Detroit Lakes since 2000, where she is known for her contagious smile. An image of the story is below, or you can see it in the magazine at this link on page 31.
As we come to the end of National Nurses Week, we thank Bobbi Jo and her nursing colleagues all across Ecumen for the outstanding and compassionate care they provide our residents each day.