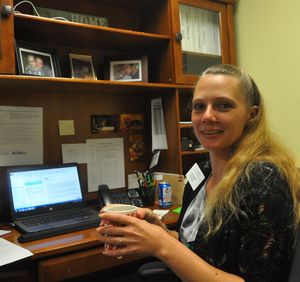 Mandy Filter, Housing Director at Ecumen Le Center, was recently profiled by the Le Center Leader's Dana Melius, who writes that she is "passionate about her job, her work, her co-workers, her residents. It resonates in her voice, her smile."
In the story, residents and co-workers heap generous praise on Mandy for her leadership, innovation and ability to create home.
"It's kind of like a dream," is how one resident describes her experience at Ecumen Le Center.
Photo by Dana Melius, Le Center Herald.