Living Ecumen's Values: Chantelle Fischer, LPN
Chantelle Fischer is the definition of "to serve."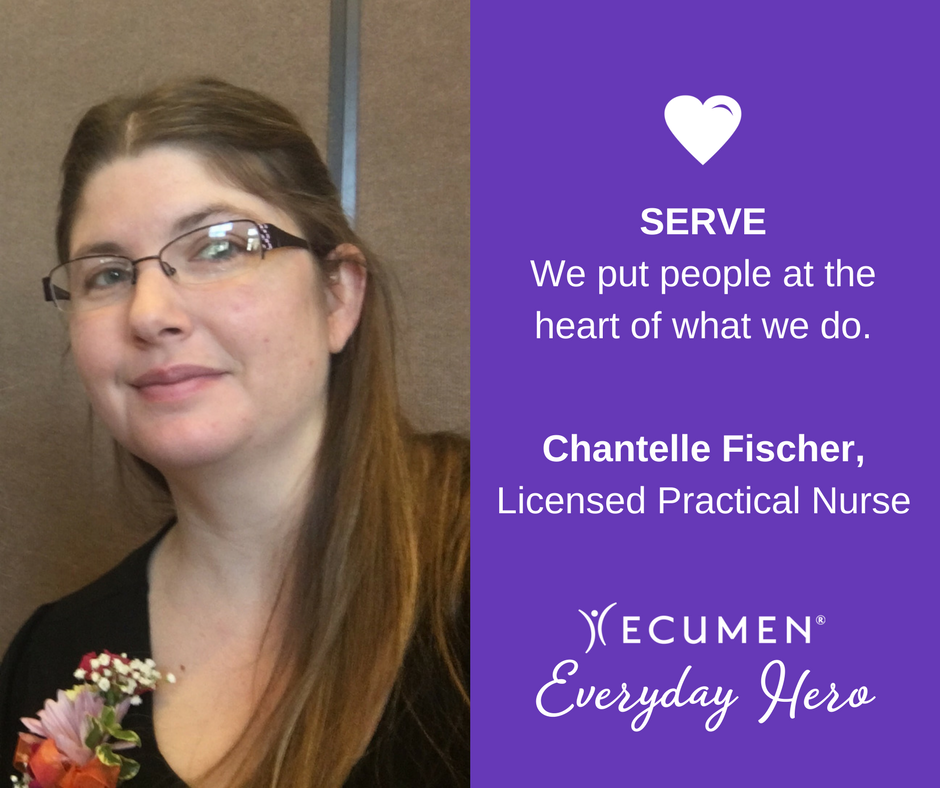 Throughout August, Ecumen is celebrating its 10th Best Place to Work honor from the Minneapolis-St. Paul Business Journal by recognizing employees who live our values every day.
Chantelle Fischer is the definition of "to serve." She is always willing to go the extra mile for our residents and staff at Grand Village.
Chantelle will do anything to ensure our residents' needs are met, often times sacrificing her personal time to go the extra mile for a resident. She keeps an open mind when dealing with challenging issues and tackles them with a sense of calm and grace.
Chantelle is a great team leader and an amazing resource for employees and residents new to Grand Village. All of the staff and residents appreciate her so very much!
Thank you, Chantelle, for living our values. Ecumen honors you!
–Kyle Hedlund, Executive Director, Grand Village
Ecumen's core values guide our company and our employees:
SERVE: We put people at the heart of what we do.
INNOVATE: We find new ways to exceed people's expectations.
EMPOWER: We encourage people to dream and take action.
HONOR: We treat people with dignity and respect.