Joe Gomer, Minnesota's Last Tuskegee Airman and Ecumen Lakeshore Resident, Dies at 93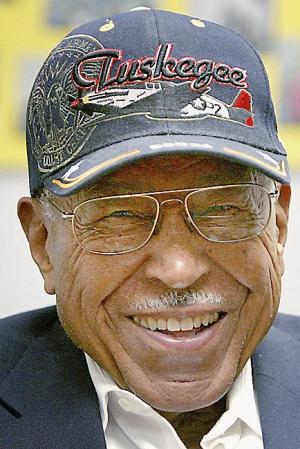 Our country has lost a hero, Congressional Gold Medal recipient and one of a small group of remaining Tuskegee Airmen. Joe Gomer passed away at Ecumen Lakeshore in Duluth, Minn., on Thursday, October 10. Our thoughts and condolences go out to his family, friends and all those he inspired. We are honored to have known and cared for Joe Gomer.
Learn more about Joe's life and accomplishments in today's Pioneer Press/AP story, "Minnesota's last Tuskegee Airman dies at 93."
Photo by AP Photo/Duluth News Tribune, Steve Kuchera