Ecumen Promotes Robin Balck and Julie Murray
Ecumen CEO Kathryn Roberts announced the promotions of Robin Balck and Julie Murray to reflect their additional responsibilities in strengthening Ecumen's focus on growth and innovation.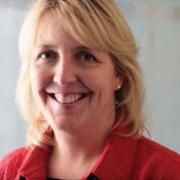 Balck has been promoted to Senior Vice President of Administration and Chief Strategy Officer, and Murray has been promoted to Senior Vice President of Sales and Marketing and Chief Business Development Officer.
Balck's new title designates her as the senior executive in charge of strategy and reflects her added responsibilities for Strategic Initiatives and Communications, along with her previous responsibilities for Human Resources and Organizational Development.
"Innovation is imperative for Ecumen's success, and Robin is charged with bringing an expanded vision and a more disciplined approach to development of new products and services," Roberts said. "Plus she will be in charge of ensuring that we achieve our Strategic Dashboard goals through enterprise-wide collaboration."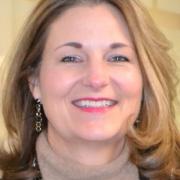 Murray's promotion to Senior Vice President reflects her growing portfolio of responsibility, and her title of Chief Business Development Officer recognizes the increased importance new housing developments play in growing Ecumen's revenue, Roberts said.
"While expanding our traditional market-rate housing, Julie has been instrumental in establishing exciting new business models for growth through creative partnerships, such as Abiitan Mill City in Downtown Minneapolis and Zvago Glen Lake cooperative in Minnetonka," Roberts said. "Also, she has substantially expanded regional marketing support to our sites and developed marketing strategies for attracting customers to Ecumen earlier in their senior years."