By Amy Olson, Ecumen Corporate Dining Director
Sysco, Ecumen's food supplier, and Link-age, our group purchasing organization, hosted the Ecumen Food Show on August 15, 2018, for all Ecumen communities.
There were food demonstrations, two "Chop Challenges," and booths set-up by various vendors to sample new and existing food items available under our buying agreement. We also had a glove demonstration from Hangaurds, and EcoLab was available for chemical questions.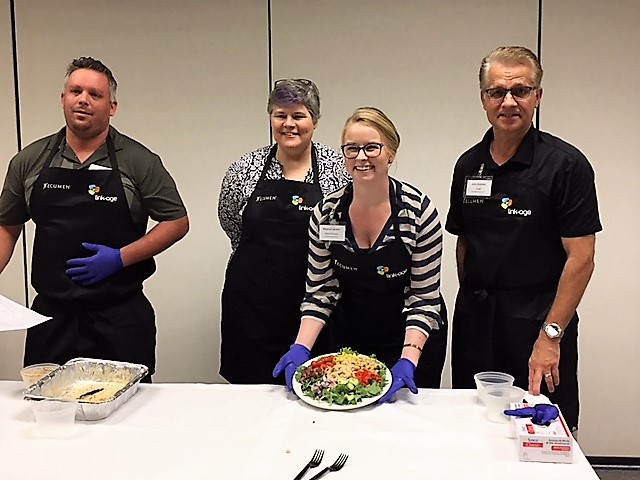 Winners of the Chop Challenge for the Pasta Creation were: (left to right) Matthew Melius, Ecumen Sand Prairie, Kirsten Markiewicz, Ecumen Prairie Hill , Meghan Jensen, Ecumen Pathstone Living, and John Andrews, Link-age
Winners of the Chop Challenge for the House Made Chips were: Jennifer Karjala and Nancy Sura of Grand Village, and Ned Rokke, Jazmin King, and Amy Olson of Ecumen Home Office.