Dena Meyer Named Ecumen Director of Business Development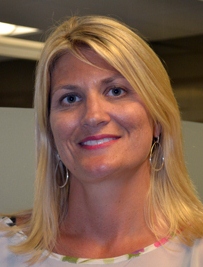 Dena Meyer has been named director of business development at Ecumen.
Dena has 15 years of senior housing experience in both the for-profit and not-for-profit sectors and has developed more than 1,000 senior housing units in the Twin Cities. She recently served as interim housing manager of Ecumen Seasons at Apple Valley and was the first director of marketing for that community, overseeing initial sales efforts and opening events. Before that, she was the developer of the award-winning Ecumen Seasons at Maplewood, and she also worked on the development of Ecumen Seasons at Apple Valley.
"Dena has a deep understanding of how planning, marketing, development and operations relate to successful communities," said Steve Ordahl, Ecumen senior vice president of business development. "She forges strong and productive business relationships and approaches her work with resourcefulness and imagination."
Dena is a graduate of the College of St. Benedict/St John's University and lives in Prior Lake.