Ecumen Pathstone Announces Names and Details for Its New Independent Living Offering
New complex, now offering full continuum of care, scheduled to open in February 2021.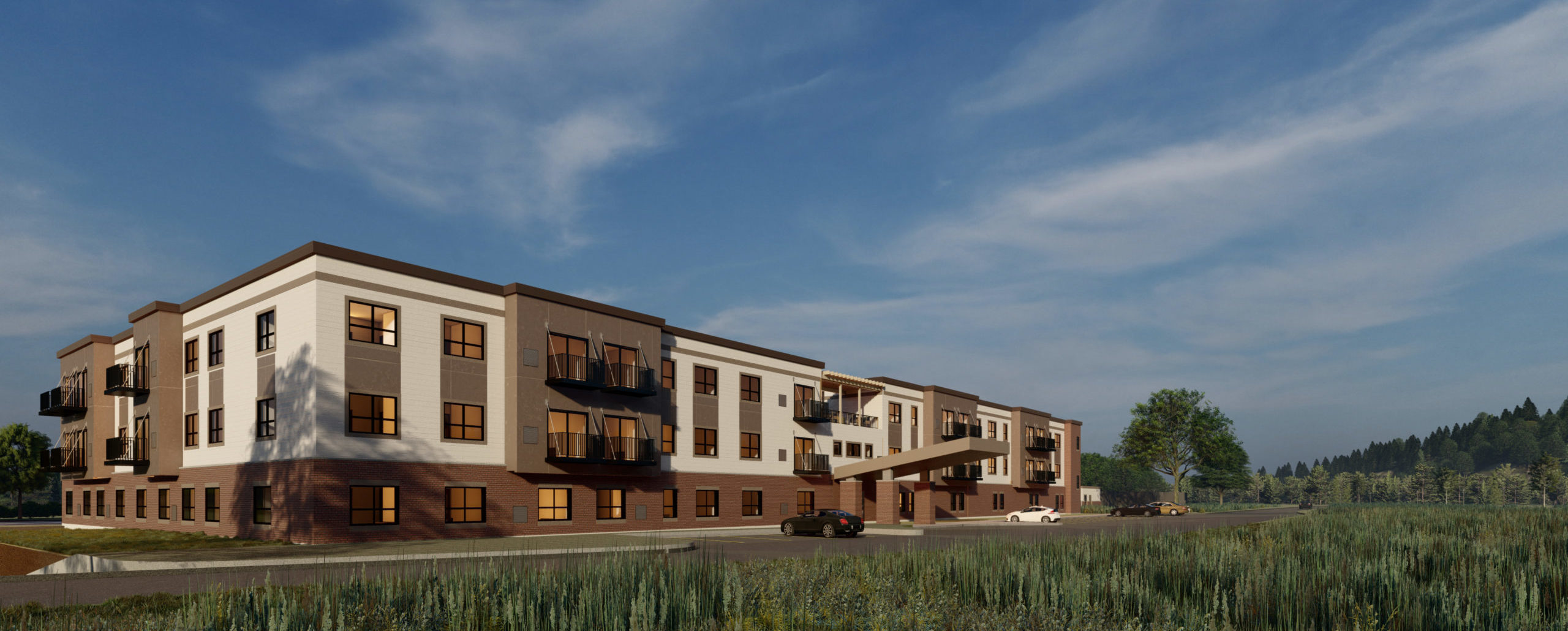 MANKATO, Minn., Oct. 7, 2020 — Ecumen Pathstone today announced the names for its new Independent Living and Memory Care offerings, as well as the opening of its new sales office downtown. Celebrating its location on the 44th Parallel North, the Independent Living community will be called Latitude. The Memory Care community has been named Landing.
"We're so delighted to be adding this service to our community, offering residents a full continuum of care, and welcoming new residents in February," said Jennifer Pfeffer, regional operations director for Ecumen. "Construction is well underway and we've begun to take reservations at our new storefront sales office. We're excited to meet our potential residents in this new space." Sales office visits are by appointment only, and can be made by calling (507) 381-3255 or visiting ecumenpathstone.org/latitude.
The storefront sales office is located on 600 S. Riverfront Dr., Mankato, and also will house The Ecumen Store. The Ecumen Store's hours of operation are 8 a.m. to 4 p.m., Monday – Friday. "We wanted to have an off-campus place where we can safely invite our neighbors in to see floor plans, review artist renderings of the space, and ask questions," Pfeffer said.
Latitude will feature Scandinavian-influenced architecture and furnishings, and the floor plans all named after other cities around the world that are on the 44th Parallel North. Other amenities in the community reflect that theme. The club room — Club 44 — includes a fireplace as well as pool and poker tables. Telescope Terrace overlooks the beautiful Minnesota River valley and bluffs. The Parallel fitness room, Cardinal Point learning center and Compass Corner activity room are among the many shared spaces for safe community and private gatherings. Ecumen Pathstone is near downtown, Sibley Park, and many trails.
"For some time, we've been asking what people in this community are looking for in terms of living spaces," Pfeffer said. "What we've heard is that in addition to the location and amenities, people want to live in a welcoming community and in a place they trust — especially at this time. We're so proud to have been part of this community for more than 80 years, and we look forward to serving even more people at Latitude."
With the addition of Independent Living, the Pathstone community offers comprehensive care services, including Rehabilitation/Transitional Care, Assisted Living, Memory Care, Adult Day, Care Center, Home Care, and The Ecumen Store. Ecumen, one of the nation's top nonprofit providers of housing and services for older adults, was founded in 1862 as a Lutheran social service agency and began serving the greater Mankato area in 1937 as the Mankato Lutheran Home.
Named one of six senior living providers to watch in 2020 by Senior Housing News and recipient of NRC Health Customer Approved Award, Ecumen's mission is to continue serving more people in meaningful, innovative ways.  Ecumen develops living spaces, home and community-based services and workspaces that reflect its commitment to exceptional care, advocacy for those it serves and employs, equality and inclusivity.  Based in Shoreview, Minn., Ecumen operates nearly 100 properties and services in more than 40 communities in multiple states. Additionally, the company provides consulting services in management, marketing and development.