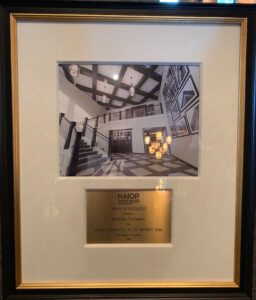 Zvago St. Anthony Park Wins Top Real Estate Development Honor
Zvago St. Anthony Park Cooperative, Ecumen's new housing community in St. Anthony Park in St. Paul, has won an Award of Excellence from the Minnesota Chapter of the Commercial Real Estate Development Association. The 49-unit co-op is located at 2265 Luther Place in St. Anthony Park, adjacent to the Luther Seminary campus.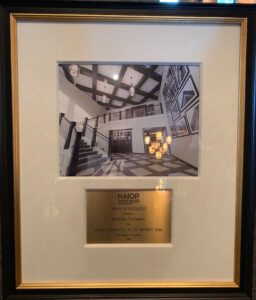 For this prestigious award, judges evaluated finalists on project development, function and design, architectural integrity, market feasibility, sustainable attributes and unique project challenges.
Zvago St. Anthony Park, which opened this spring, is one of a series of Zvago cooperatives designed for active adults 62+.  Zvago communities are developed by OneTwoOne Development, a partnership between Ecumen and Lifestyle Communities, a Bloomington-based development company.  The name and concept for Zvago is based on the Italian word for fun, leisure and recreation.  Zvago communities are in prime locations close to entertainment, dining, shopping, and recreation.
Currently, there are two other Zvago co-ops open.  Zvago Glen Lake on the north shore of Glen Lake in Minnetonka has been open since April 2017 and was honored with a Top Project of 2017 by Finance & Commerce newspaper in Minneapolis. Zvago Central Village in downtown Apple Valley opened this year.  Additionally, Zvago Lake Superior in Duluth is under construction, Zvago Stillwater will break ground this fall, and a handful of other sites are in various stages of pre-development.
Cooperatives are communities where residents come together to own and control the building where they live. The cooperative owns the building, land and any common areas. Members buy shares in the cooperative corporation, while making a monthly payment to cover operating expenses. This ownership structure offers financial advantages similar to traditional home ownership, along with lower costs of entry than many condominiums or townhomes.  Plus, cooperative owners have a strong say in shaping their community and how it operates.
For more information call 952-206-2006 or visit the Zvago website at www.zvagoliving.com