Wednesdays with Genny, Ecumen Hospice Volunteer
Genny Swanner of Chisago City shares the rewards of hospice volunteering.
Hospice volunteers know a secret. The common perception is that they do the sad work of helping people die. The truth is, they do the joyful and fulfilling work of helping people live – right to the very end.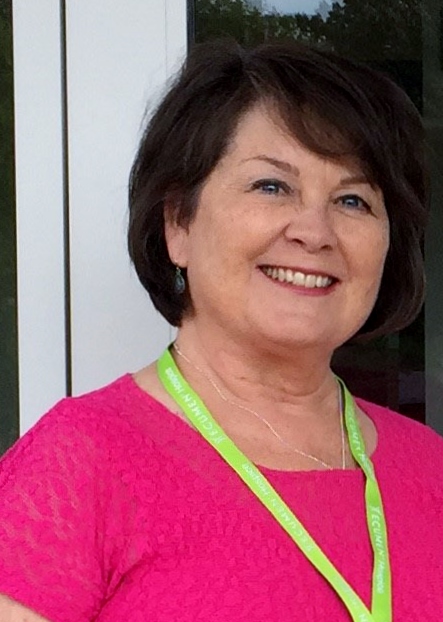 Genny Swanner of Chisago City knows the rewards of that work. She is one of Ecumen Hospice–Twin Cities most active and committed volunteers. When she talks about her experiences, she talks about making deeply human, life-affirming connections with people about to leave this life.
She remembers that special walk she took on one of her companion visits last Fall – not because it was dramatic but because it was so simple yet profound. She pushed the wheelchair, a new experience for her. It was much harder to navigate up and down hills than she imagined. But when her client saw the brightly colored maple trees, it was one of those Zen-like moments she'll never forget… that look of complete satisfaction on the woman's face.
And with this same companion, Genny visited every Wednesday and would read to her from the best-selling book about facing death, "Tuesdays with Morrie" by Mitch Albom. They joked about "Wednesdays with Genny."
She would read one chapter a week as the woman listened patiently and intently. Then she would remove her curlers and brush out the woman's hair. On another companion visit, Genny would make Jell-O for her, one of her favorite foods.
"She so looked forward to that Jell-O," Genny recalls. "It was so nice to make someone happy just by making Jell-O. It made her day."
And Genny's too.
"I just think it's really important to respect and honor older people and give credit to their lives," Genny says. "I used to think nursing homes were sad places. But I've been so impressed by the care facilities I've been to. They are so homey and loving, and I like being part of that."
In addition to doing companion volunteering, Genny also is a vigil volunteer, meaning she is on-call to visit people who are in the very last stages of dying. Usually, these patients are no longer talking. Genny says sometimes she just holds a hand and strokes, or softly reads, or talks gently and quietly. "A gentle touch can help center people," she says. "Just a light touch lets people know they are not there alone. I just try to go wherever they are at. I follow my instincts for each individual. Also, I am there for the families. Sometimes we'll just look through scrapbooks, and they will reminisce."
She recalls the couple she sat vigil for, who both were in hospice. "It was so sweet," she says. "They were in the same room so they could be side by side, holding hands as the wife passed."
Many people become hospice volunteers because they've gone through the hospice experience with a loved one and want to give back to others in the same situation. Genny's path was different. "I haven't experienced a lot of death in my family," she says. "I've been very fortunate. I just want a better understanding. I want to be a little more prepared."
Genny's mother has Alzheimer's. When she's not doing hospice volunteering, she spends time with her mother. "We go for walks, and I do her nails, keep her looking nice, and try to keep her in situations that make her comfortable," she says.
Before becoming a hospice volunteer, Genny was part of a Stephen Ministry, a lay ministry at her church that helps people going through tough times who just need someone to talk to and to listen. "Hospice is an extension of that same idea," Genny says. "I met with people who have gone through grief and divorce and tried to help them cope."
Then Genny went through a life-purpose course, which helped her better understand how to apply her talents in helping others. She told herself when she retired she would branch out to other types of volunteering. Now she is semi-retired, continuing to work part-time as the manager of a health care business office.
One day last year she ran into her neighbor, Chris Quistad, who was then the chaplain of Ecumen Hospice. Genny told Chris she was retiring and looking for volunteer work. Chris told her about hospice and Genny signed up for the training.
"Genny has really made an impact with patients and families," says Chris, who is now Ecumen's Director of Spiritual Care. "She has such a calming presence and peaceful way."
–
Ecumen Hospice is looking to add volunteers to its Chisago County team.
If you're interested in hospice volunteering, contact Cori Ballew, Ecumen Hospice Volunteer Specialist, at 651-714-0200 or coriballew@ecumen.org. Information is also available on our website: www.ecumenhospice.org.
For an overview of hospice volunteering, this Ecumen.org blog post offers basic information:
Why and How To Be a Hospice Volunteer: Your Questions Answered