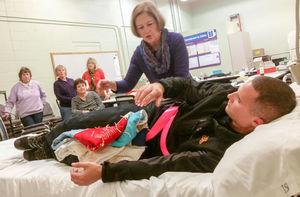 "The body is smart. It knows how to give birth and be born, how to breathe, exhale and keep itself alive. It also knows how to die," says Kim Rotchadl.
Rotchadl, a volunteer trainer explains the importance of volunteers in hospice. While nurses and medical professionals work to treat the body, volunteers provide emotional support and comfort to the patient and family.
The truly unique, special and eye opening experience of being a hospice volunteer is discussed in the Mankato Free Press' article.
Photo: The Free Press