A Train-Ride Wish Come True for 96-Year-Old Ecumen Bethany Community Resident Evangeline Lund
Ecumen Bethany Community resident Evangeline Lund waited 96 years to have her simple wish come true.
By Randee Hall
Director of Community Services & Marketing
Ecumen Bethany Community
The song lyrics "Dream the Impossible Dream" encourage people to never quit dreaming. The older you get, the more impossible dreams may seem. At Ecumen Bethany Community dreams do come true.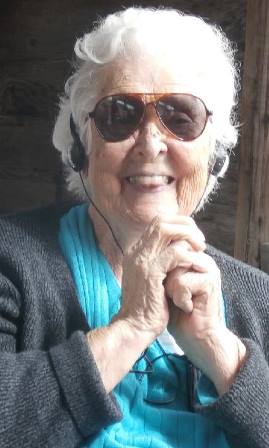 Bethany Home resident Evangeline Lund, wanted nothing more than to go on a train ride. She talked of her wish often and her face would light up with the thoughts and possibilities.
How could that happen? Where are trains around Alexandria?
A team of staff worked together and learned that a there was a Steam Threshers Reunion in Rollag that offered train rides! That was the solution!
Evangeline was able to go on her beloved train ride at 96 years old. An added bonus was a carousel ride with her son-in-law who accompanied her on special day. Financial backing for this Wish Come True program was made possible by Gate City Bank in Alexandria through sponsorship of the Crimestoppers Program. Transportation was made possible through Executive Express.