Thrifty White Pharmacy: Ecumen's Innovative Partner in Making Seniors' Lives Better
Unless you live in a rural area of the Midwest, you may not have heard much about Thrifty White Pharmacy. But the big players in the drug store industry are keenly aware of Thrifty White as one of the leading innovators in the business. Thrifty White is turning heads with its bold steps to fundamentally change the role of the pharmacy in health care.
Unless you live in a rural area of the Midwest, you may not have heard much about Thrifty White Pharmacy. But the big players in the drug store industry are keenly aware of Thrifty White as one of the leading innovators in the business. A regional chain that serves 94 smaller markets in Minnesota and five other Midwest states, Thrifty White is turning heads with its bold steps to fundamentally change the role of the pharmacy in health care.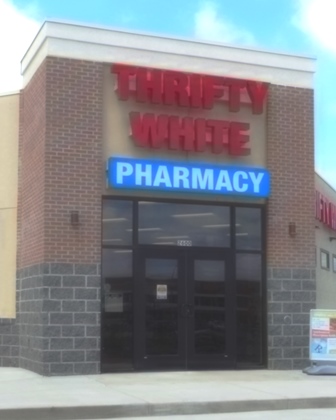 Thrifty White does not pay much attention to what Walgreens and CVS are doing. The employee-owned company, with no obligations to Wall Street, does not feel the pressure to sell you milk, candy and cosmetics when you come in to pick up a prescription. Rather it goes its own way with a strategy so simple that it's profound: Be a drug store, not a convenience store, and focus on healthy outcomes for the patient.
This emphasis on the fundamentals of pharmacy seems almost radical in an industry where the larger chains typically stick their pharmacists behind walls in a back corner with the aim of selling you as much stuff as possible as you hike the store to pick up a prescription.
"It just doesn't make a whole lot of sense to have someone with a doctor of pharmacy degree putting pills in a bottle while you wander around with a cart, shopping for school supplies," says Thrifty White CEO Bob Narveson — especially when one of the most costly problems in health care today is that many people don't seem to know what to do with the pills once they get them.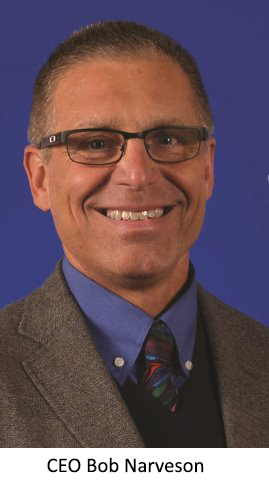 Thrifty White is steadfastly committed to solving that problem for its customers, many of whom are the elderly living in rural areas. The Plymouth, Minn.-based company now has robots putting the pills in bottles, freeing up its pharmacists to do primarily what they trained for — helping people manage their medications.
Studies have shown that as few as half of people nationwide take their medications as prescribed —officially called "medication adherence." Lack of adherence is estimated to cost the health care system as much as $300 billion a year in excess and avoidable costs. And one study determined that nonadherence is responsible for about a quarter of the hospital admissions and a quarter of the nursing home admissions among older people.
Thrifty White is resolutely focused on increasing adherence — not because this is the most financially lucrative business strategy but because the issue cries out for attention and pharmacists are the health care providers in the best position to do something.
"Our pharmacists are at the right touch point at the right time," says Aaron Jennissen, v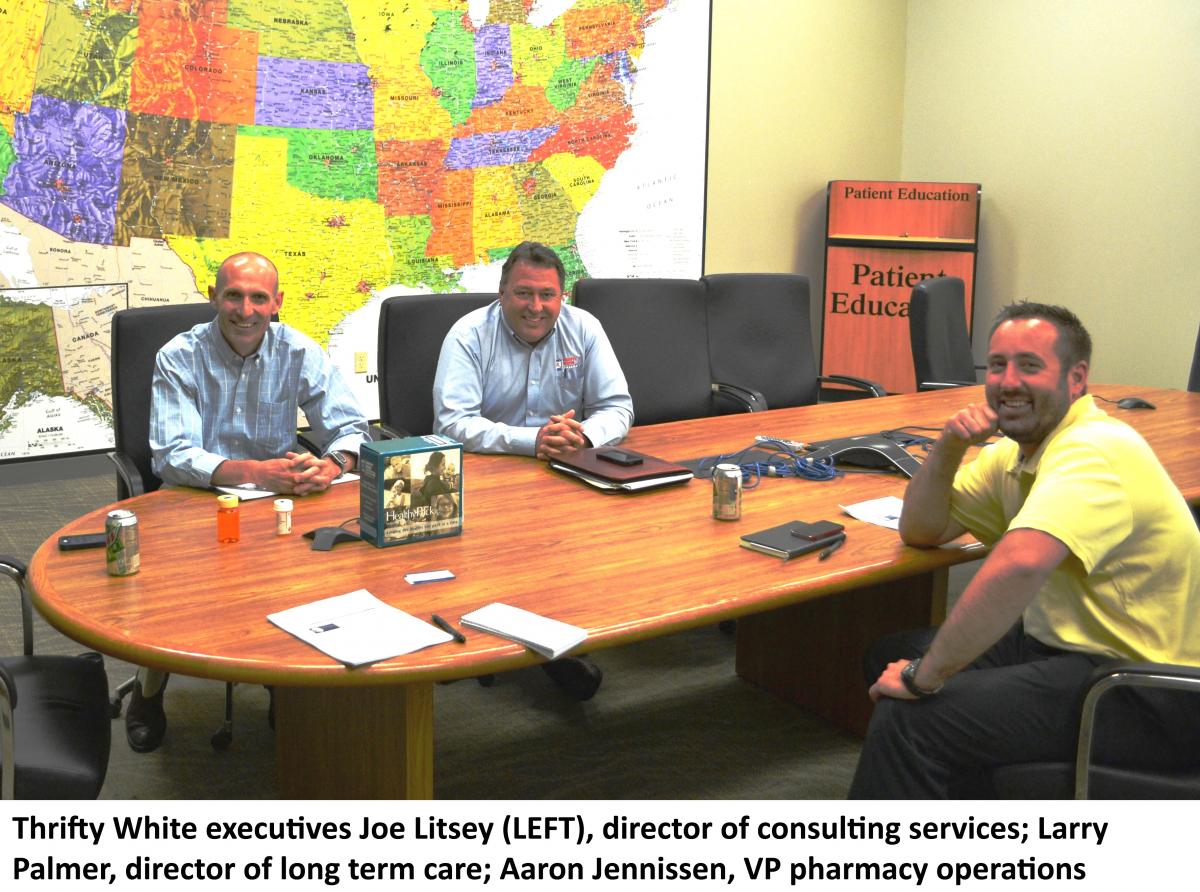 ice president of pharmacy operations. "We can help people make real life practical changes that make it easier for them to take their medications correctly." Pharmacists can do things like watch for drug duplications and interactions, find lower cost options, offer immunizations, and help with medical compliance monitoring for chronic diseases like high blood pressure and diabetes.
The strategy is working. Medication compliance among Thrifty White customers has dramatically increased, to double the national average. And in 2012 Thrifty White was named "Pharmacy Innovator of the Year" by Chain Drug Review, an industry trade magazine. Some of the innovations Thrifty White has been recognized for include:
Filling maintenance drugs for the entire chain in a state-of-the-art, robotically driven central-fill facility in Fargo, N.D., that has proven to be just as accurate as humans putting pills in bottles, freeing up the pharmacists to consult directly with patients.
Offering a "Ready Refill" program that automatically fills maintenance prescriptions ahead of time, alerts patients when they will be available for pickup and offers the option of picking up the prescriptions at the store or having them delivered to homes or businesses, either by hand or by mail.
Offering a Medication Synchronization (Med Sync) program that encourages patients to pick up all their monthly prescriptions at the same time on a pre-designated day each month.
Creating "HealthyPackRx" multidose packaging that organizes multiple medications into individual packages labeled with the medication, date and time to be taken.
Making "Rx Timer Caps" available on prescription vials that track the time the bottle was last opened so a customer can determine when the last dose was taken.
Remodeling stores to create "Patient Care Centers" that are more like doctors' offices than convenience stores and utilize technology to provide on-demand education videos and other services. The remodeled stores have rooms for immunizations, screenings, medication therapy management sessions and comprehensive medication reviews. Thrifty White's ambition is to be the "Apple Store of health care."
Using "telepharmacy" to make pharmacists more widely available for consultations. This is especially important in rural communities that can no longer support a full-service drug store. A certified pharmacy technician can fill and dispense prescriptions after they are verified by pharmacists over an audio-video link. The technology allows patients to receive their medicine while they wait and also to talk to a pharmacist if necessary. Thrifty White was a telepharmacy pioneer, and has been using the technology for ten years.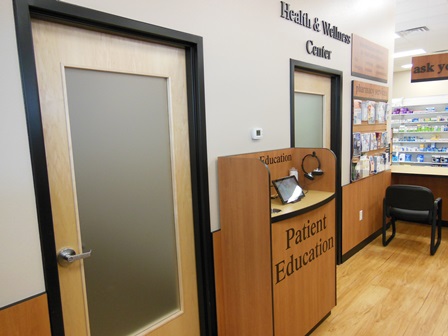 Joe Litsey, a pharmacist who is director of Thrifty White's consulting services, says historically pharmacists have been "undervalued, underappreciated and underutilized" but changes like the Affordable Care Act and a rapidly aging population give Thrifty White the opportunity to be a force of change. More people having insurance means more demands on the health care system, which in turn puts the skills of pharmacists in much greater demand. And Thrifty White keeps finding ways to thrive in this new environment.
"We can bridge the gaps between all the silos in health care," Litsey says. The community pharmacist sees the patients more often than other healthcare practitioners creating opportunities to make sure medications are serving their intended purpose and to offer additional healthcare services, like immunizations and routine medical tests.
The Thrifty White-Ecumen Partnership
Under Litsey's leadership, Thrifty White partnered with Ecumen four years ago when Ecumen started its Awakenings program to reduce the inappropriate use of antipsychotic drugs on elderly residents in nursing homes. Thrifty White has been a generous donor to the Ecumen Partner program since 2007, providing funds that now support the development and expansion of Awakenings. Also, Thrifty White is Ecumen's long-term care pharmacy, not only supplying medications but doing Medication Therapy Management services that review residents' medications on a regular basis.
"We have many goals in common with Ecumen," Litsey says, "especially our mutual focus on patient outcomes and on-going innovation."
The two companies are now partnering to implement a $1.8 million performance improvement grant from the Minnesota Department of Human Services to reduce hospital readmissions with a new medication management program directed at patients being discharged from Ecumen's short-stay rehabilitation sites. The program is focused on making sure patients know when and how to take their medications and what to do if they have problems. Recently, Ecumen Lakeshore in Duluth worked with Thrifty White on a highly successful pilot of the program that received the Aging Services of Minnesota's Leading Change Innovation Award. Under the grant, the program is now being rolled out to 10 Ecumen sites.
As part of the discharge process, a nurse and an occupational therapist do an evaluation to make sure patients ready for discharge can read and understand their medication labels and can open the bottles. Then a nurse holds a meeting with the patients and their families to discuss any issues and initiates a pharmacy education session on an iPad with a Thrifty White pharmacist.
The pharmacy education, developed by Thrifty White and Ecumen Lakeshore, includes an interactive web-based session with a registered pharmacist. The nurse uses an iPad to connect with the pharmacist, who then makes sure the patients and families fully understand WHY they taking their medications and that they are clear on HOW and WHEN to take them. Additionally, the pharmacist makes sure they understand what is new or changed in their medication regimen since their original admission because there is a tendency for patients to revert to what they were doing before admission.
The patient receives an action plan for medication management before discharge and, for convenience, a 30-day supply of medication through Thrifty White so they don't have to deal with going to the pharmacy on the day they are going home. Then a pharmacist follows up in 72 hours for a check-in and does another follow-up in three weeks.
Just making sure that patients fully understand the basics of their medications and how to take them reduces readmissions. People tend to be so glad they are going home that they have trouble focusing on anything else. The detailed discharge procedure, the iPad pharmacy education and the pharmacist's follow-up all work to minimize mistakes or lapses in memory. And the follow-ups can actually save lives.
Litsey cites the recent case of a woman who was not taking her blood thinner medication when a pharmacist called for a routine 72-hour check-in. In her case, this was life-threatening and the pharmacist was able to get her back on track.
A Strategy To Meet the Future
What stands out in a conversation with Thrifty White executives is that they don't rattle off numbers about sales growth or expansion into new markets, even though they could brag about financial success. What they mostly talk about is changing their industry by doing the right things for their customers — focusing on healthy outcomes, driving down health care costs, keeping people out of hospitals and making pharmacy services readily accessible for everyone.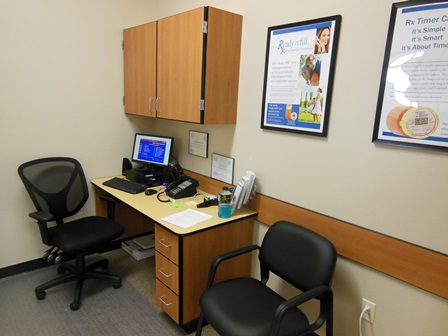 As a regional player with about 200 times less revenue than national chain Walgreens, Thrifty White chooses to compete by fully embracing its smaller markets with comprehensive, personalized, professional services.
"Anyone can do the status quo," says CEO Narveson. "We can't change the entire industry. But as a regional player, we are in a much better position to innovate and make things happen. We can get people to do the right thing for their health. And we have 1,800 employee-owners who are committed to doing that."
There is a risk with this strategy. Currently, Thrifty White does not get directly compensated for many of its innovations, which it regards as investments for meeting the future. The company is betting things are bound to change and pharmacists soon will become a bigger part of the national healthcare solution.
More people than ever have health insurance, the population is aging rapidly, there is a shortage of doctors, particularly in primary care, and chronic diseases like diabetes require constant monitoring. Clearly, a strategy of making the corner drugstore central to preventative care has the trends in its favor.
Yet under current law, pharmacists are not allowed to charge for healthcare advice. Thrifty White is optimistic this will change. "If we do things for the right reasons, everything will fall into place." Litsey says.
Thrifty White's willingness to innovate without a quick payoff has detractors, but when Chain Drug Review named the company Innovator of the Year, Editor David Pinto wrote: "In the end, the people at Thrifty White who conceived, built and brilliantly continue to develop, advocate and extol this exemplary program should be congratulated for what they've done and recognized for what they believe, rather than questioned daily about the advantages of a program whose value is far beyond any dispute."