Sweet Pea, the Ecumen Le Center Hospice Cat, Gains Notoriety in Mankato Magazine Article
Back in January on the Changing Aging Blog, we told the fanciful story of Sweet Pea, a feral cat adopted by Ecumen Le Center in Le Center, Minn., who always seems to know when someone is ready to depart or needs special comfort.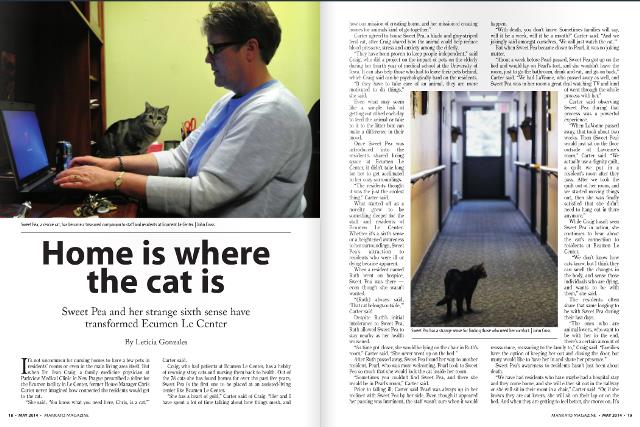 Word of Sweet Pea's exceptional sixth sense has spread to the surrounding area. In its May issue, the Mankato Free Press's Mankato Magazine carries a touching profile of Sweet Pea by writer Leticia Gonzales, who gracefully tells the story of the cat who helps people in their time of greatest need.