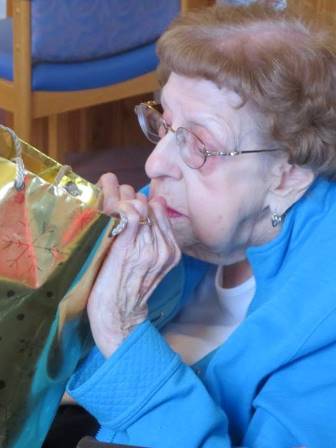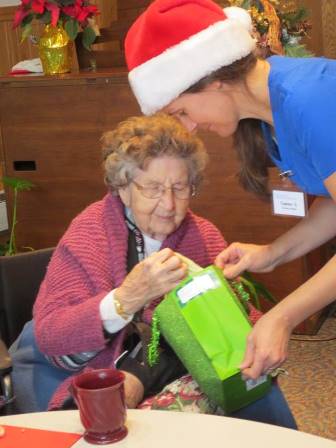 Wrapping paper and grins were flying last Tuesday afternoon as each of the 58 long-term care residents of Ecumen Bethany Community opened a present from a Secret Santa.
Joyful exclamations filled the room.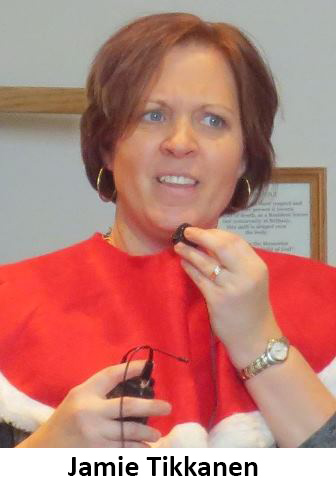 "Look what I got!"
"What did you get?"
"Who do you think it's from?"
While exchanging gifts here is not unusual, there was a special twist this year.
Jamie Tikkanen, the Director of Social Services, had rallied co-workers and developed the Secret Santa program for staff to sign up to buy a gift for a resident. Quickly, the list filled with names as staff jumped at the chance to brighten Christmas for residents.
In years past, some staff had given gifts to some residents. Jamie saw the potential of having everyone participate at the same time. But she says she was just leveraging the spirit that was already there.
"I knew staff would want to do this," she said. "That's just how we operate here. There are so many caring staff."
You may be wondering if the staff got gifts in return. Well, yes and no.
No, because it's against policy for staff to accept anything of value from residents.
Yes, because seeing the joy on the faces of residents was a wonderful gift. And it was priceless.
For the rest of the day, staff got hugs from residents, buzzing with wonder about who their Secret Santa was. And staff got the warm feeling of giving anonymously.