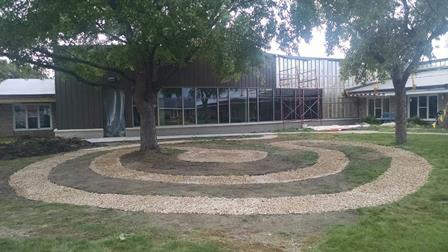 By Sandy Lia
Fund Development Coordinator, Ecumen Detroit Lakes
As a child, Brandon Christen often visited Ecumen Detroit Lakes, where his mother worked and where two of his grandparents received services. It made an impression.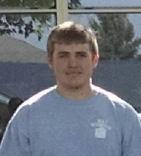 Recently, when Brandon was searching for a meaningful project to complete his requirement to become an Eagle Scout, he thought of Ecumen Detroit Lakes and asked about the possibilities.
It just so happened that Ecumen Detroit Lakes needed a "labyrinth garden"— a peaceful place to reflect and meditate — as part of the community's campus renovation plan to create an innovative new rehabilitation and wellness center, funded by a $3-million grant from the Margaret A. Cargill Foundation.
Brandon accepted the responsibility to plan, organize, and manage the garden project for his Eagle Scout requirements. He put his Boy Scout Troop 646 to work, and now the garden is a reality. Ecumen Detroit Lakes plans to continue building spaces surrounding the garden to expand the use of the outdoor area, which is all natural and environmentally friendly.
"The idea of a labyrinth garden fits perfectly with the theme of our new wellness center," said Executive Director Janet Green. "The outdoor garden offers a place for people to go for prayer or meditation, or just to walk the path or sit quietly in the garden or surrounding area. We're very grateful to Brandon and his scout troop for all their work. Now residents, employees, volunteers, family and friends, and everyone who comes to visit Ecumen Detroit Lakes will be able to enjoy this beautiful space."
Brandon, a Detroit Lakes High School senior, will receive the Eagle Scout Award, scouting's highest rank, at a ceremony Dec. 6, 2014, at First Lutheran Church of Detroit Lakes.