April 10 to April 16 is National Volunteer Week — established by Presidential Order in 1974 to recognize and celebrate the efforts of volunteers. The week has become a nationwide effort to urge people to get out and volunteer in their communities.
Hundreds of volunteers help out at Ecumen sites, selflessly giving their time, energy and expertise to make life better for our residents. Last year, volunteers gave about 40,000 hours to Ecumen communities, helping in countless ways — with activities, transportation, companionship, events and more.
Thank you, Ecumen Volunteers, and all volunteers. You make the world an immensely better place!
Following is a profile of Marcia Chalgren, one of Ecumen's many generous volunteers.
—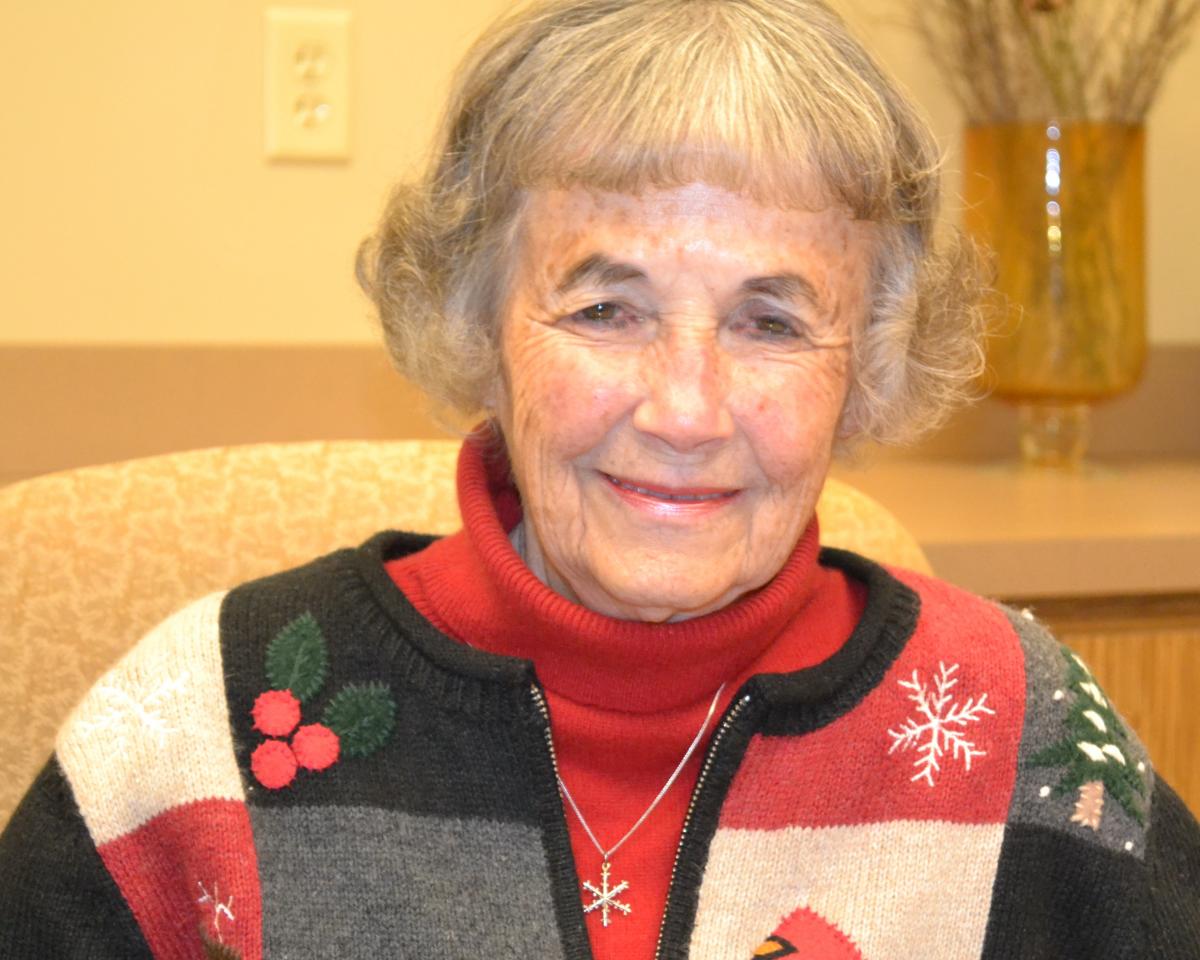 Every Friday during the spring and summer months, you will find Marcia Chalgren working in the courtyard garden at Ecumen Pathstone Living in Mankato. A tireless and faithful friend of Ecumen Pathstone Living, Marcia can be found year-round helping with everything from Bingo to the annual bake sale.
"This is a wonderful place," says Marcia, who first connected with Pathstone when her mother was a resident more than 15 years ago.
Marcia, who is 85, still shovels snow and maintains a year-round greenhouse at her home. "I like to keep busy," she says.
A retired nurse, Marcia was half of a dynamic Mankato medical couple. Her husband, Dr. William Chalgren, who died three years ago, was a prominent Mankato psychiatrist and neurologist. They worked together in Bill's practice for many years, leaving a wonderful legacy in the wider Mankato community.
"Bill always encouraged me to do my volunteer work," she says.
"I've had a very full life," Marcia says, recalling how she and Bill traveled the world together, went on hunting and fishing trips, attended concerts, played golf and were avid curlers.
Out of this fullness, Marcia is a generous donor to Pathstone, not only of her time but also through many years of financial support. Her consistent and steadfast support is an incredible gift to Pathstone and its residents.