By Michael Johnson, Executive Director, Rose Senior Living-Avon
Through raindrops and dark skies the Rose Senior Living-Avon team braved the early morning elements to participate for the second year in a row at the Cleveland Clinic-Avon hospital charity 5k Run/Walk to benefit a local health clinic.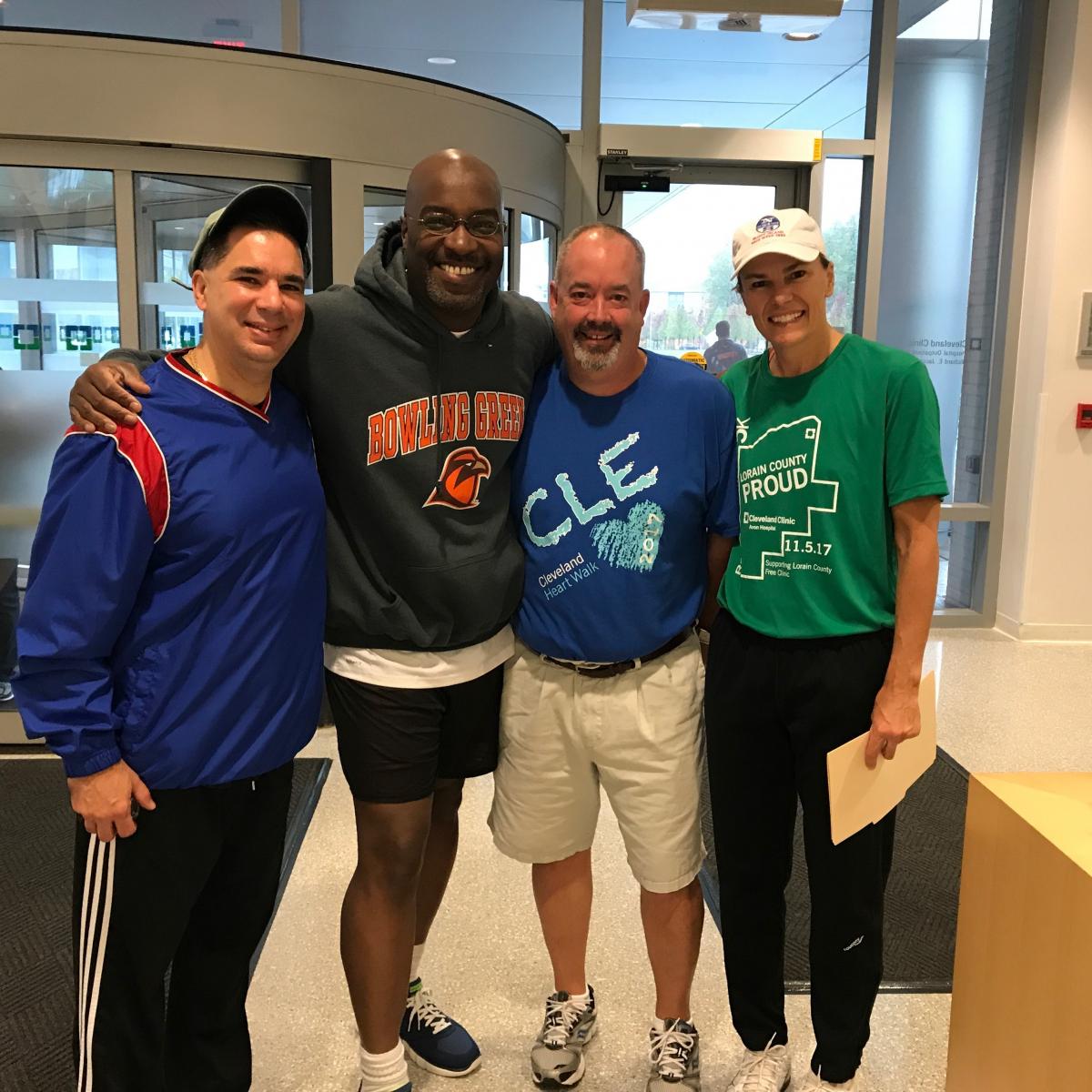 Approximately 150 runners competed in 15 race categories. Carol Morris, Sales and Marketing Director, Rachel Young, Sales and Marketing Assistant, Eve Wilhelmi, Life Enrichment Director, and Michael Johnson, Executive Director, all had a hand in making the event a success.
There was plenty of music, prizes and food on hand to make this a festive event. "We plan to be back next year with more of our associates participating," said Carol Morris. "We expect a big turnout from our community."
Eve Wilhelmi won a medal for finishing among the top three in her race category. Congratulations to all who participated!
PHOTO: 5k organizers from the Cleveland Clinic minutes before the race started. (left to right) Kosta Mathiellis, Michael Johnson, Dr. Joseph Knapp, and Avon Hospital President Dr. Rebecca Starck.