Revitalizing Memory Care at Ecumen Pathstone Living
The Memory Care team at Ecumen Pathstone Living recently decided it was time for a change. Inspired by a training video about state-of-the-art thinking on how to care for people with Alzheimer's and other forms of dementia, they looked around the memory care unit and saw that something important was missing.
The 21-room facility, built in 2006, had a clean, elegant look. What it lacked was the ambiance of home.

So for three days, the team did a complete review of the program, the residents' individual interests and the physical setting. They set out to create a space where residents could directly engage with things that interest them in a space that feels like home.
The team cleaned, sorted and organized. They identified "themes" based on residents' interests and analyzed the space for ways to improve engagement.
One thematic approach was to bring back the past, which can be very therapeutic for dementia patients. Now there is a "Reminiscence" area which will be changed out throughout the year to include things like seasonal décor, wedding dresses, farming, baseball, fur coats, jewelry, etc. Every article in the area is there for engagement–to be handled, tinkered with and enjoyed.
There is also an "Old Mankato" area with historic photos on display and a wall where residents have their own personalized baskets with items from home special to them. And in the "Nursery" area many residents like rocking and cradling dolls, which encourages the feeling of caring for others.
Another theme was to bring the outdoors inside with a "Garden/Sensory" area. In a sunroom near the front of the facility, flowers, lettuce, radishes, basil and parsley are now growing in raised-bed planters. In this area, residents can hear the sounds of rain drops, wind chimes, traffic and children playing.
Also, there is a "Nature/Relaxation" area with comfortable seating around a large fish tank and a "TV/Game/Music" area with a recreational theme, where families can gather.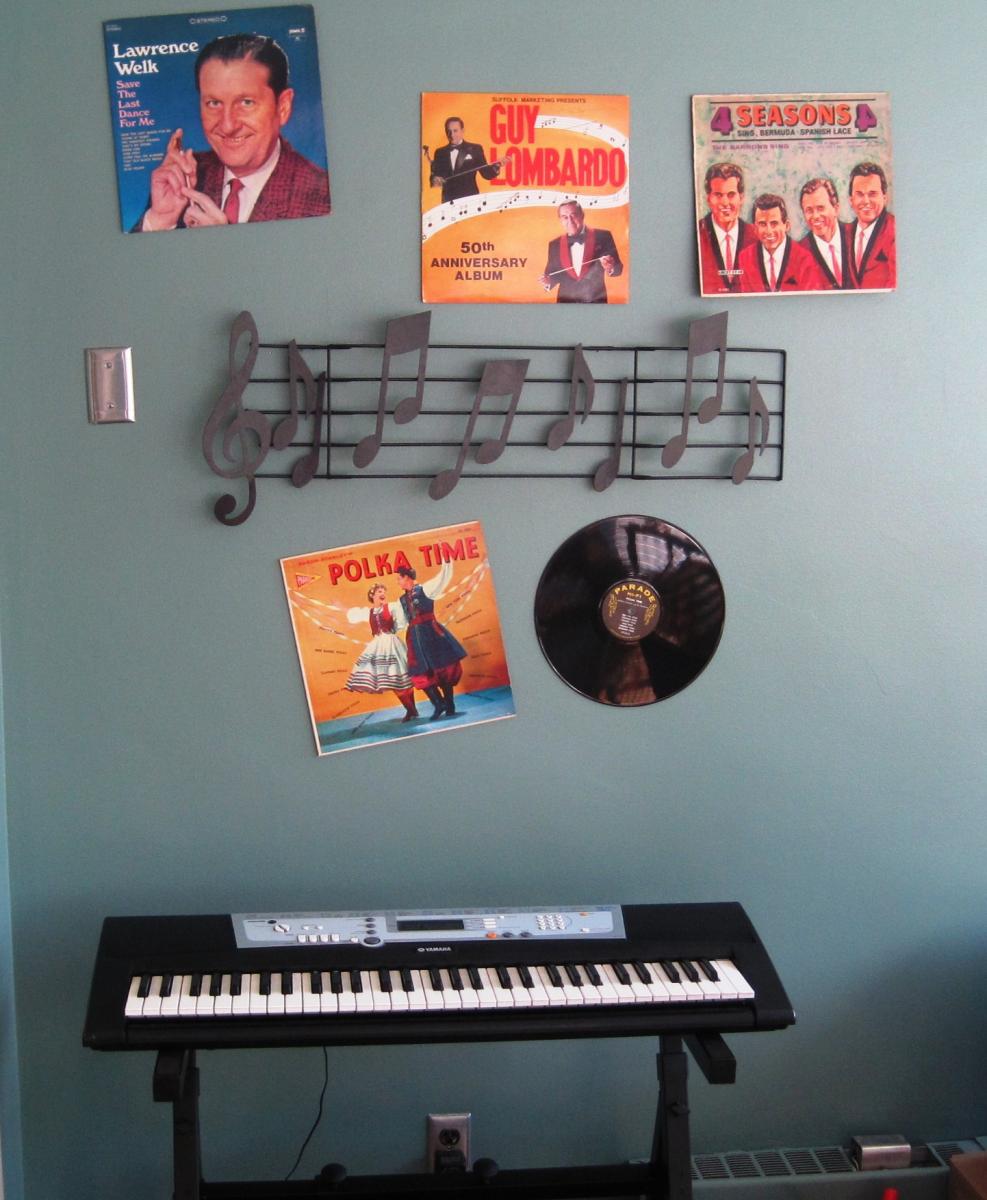 "There is a new energy around our neighborhood," said Angela Stevens, RN, the assisted living manager. "Residents are much more engaged. Plus, this was a great experience for staff. We saw what a difference we could make in a short time just by looking at the situation differently. It has been very rewarding to see the results."
And family members agree. Lois Jaeger, whose mother lives at Ecumen Pathstone Living, sent this appreciative note:
"We miss them – our loved ones suffering from dementia or Alzheimer's. No, they haven't passed away, but so much of the essence of who they are is slipping away from us. How wonderful it is to have people and a program dedicated to drawing out bits and pieces of the ones we love so dearly.
"It has been exciting to learn about and watch as 'Awakenings' develops physically and programmatically at Pathstone Way. What fun to see the activity areas for gardening, costuming, 'child' care, etc. take shape. How gratifying to see the personal basket for my mother proudly displayed with evidence of who she really is. The 'biography' there, compiled by the staff from bits of information I supplied, is a lovely tribute to her and acknowledges the real person she has been and still is.
"But these tools would not mean as much as they do without the commitment and enthusiasm of the staff to utilize them. Residents are involved in projects that are designed to make them feel productive and contributing – just as they were before their illness. Smiles and laughter are coaxed out as sparks of humor and imagination are ignited by a costume or a picture. These things might seem small to others, but to those of us who love to see reflections of the person we remember they are enormous.
"My mother is surrounded by a staff that not only cares for her physical welfare but also understands and appreciates that locked inside a failing memory there is a history of a life spent in loving and giving. I am so thankful!"