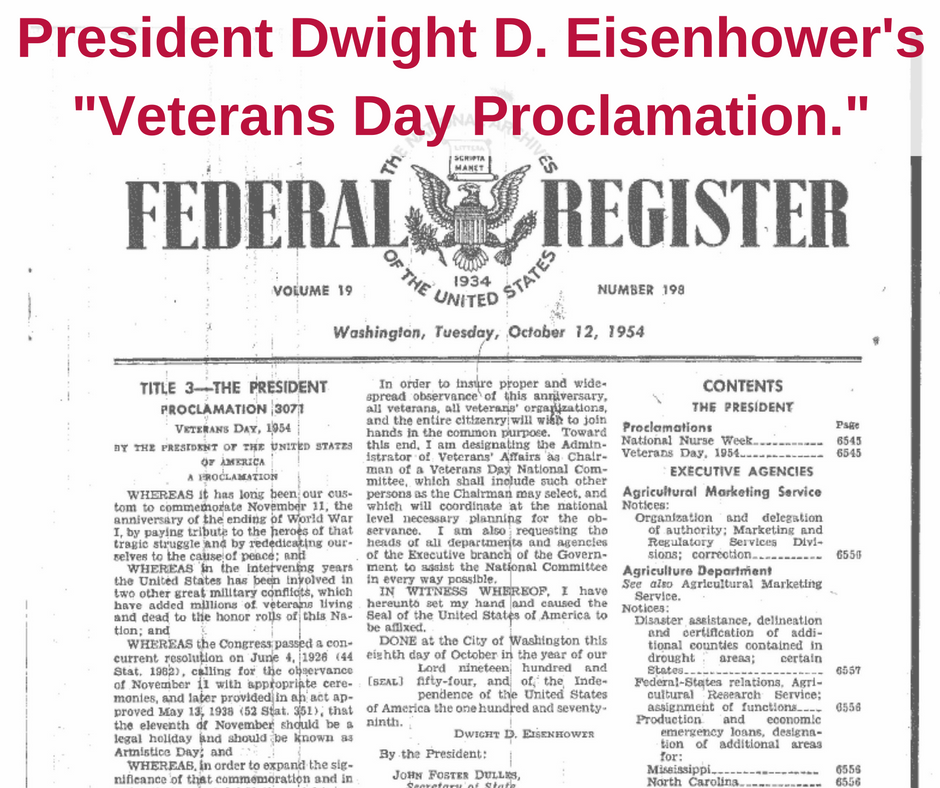 Veterans Day is observed in many ways across the United States – parades, ceremonies and even with retail, service and restaurant discounts to honor Veterans.
But do you know the historical significance of November 11?
Do you know why Veterans Day was observed on October 25 in 1971?
Learn more about the History of Veterans Day on the U.S. Department of Veterans Affairs website, which provides a historical overview of Armistice Day and Veterans Day in the following article:
You can also view a copy of the original Veterans Day Proclamation signed by Dwight D. Eisenhower on October 12, 1954.