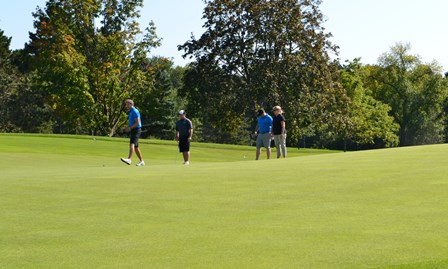 Ecumen hosted its annual golf outing on Monday, September 14, at Midland Hills Country Club in Roseville. Over 80 golfers representing 25 Ecumen partners came out to support Ecumen Awakenings, a nationally honored approach to dementia care that replaces the use of highly sedating drugs with individualized holistic therapies emphasizing personal connections.
Congratulations to the New Horizon Foods team, who won the tournament. Team members (left to right) were Dan Hedline, Ray Hermanson, Austin Figge, and Scott Borchardt (not pictured).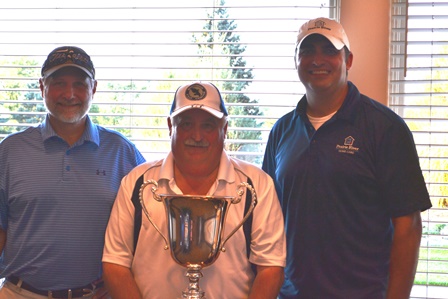 Other winners included:
Closest to the Pin: Collin Kaas, Kaas Wilson Architects
Longest Drive: Andrew Peters, Barnes & Thornburg
Longest Putt: Larry Holm, Pope Architects
Janelle Meyers, Ecumen Regional Manager of Memory Care, spoke at the evening's dinner gathering on the benefits and successes of the Awakenings program.
To learn more about or to lend your support for Awakenings, visit www.ecumenawakenings.org.