Ecumen-managed Luther Park at Sandpoint, ID, has been voted the "best senior living community" in Bonner County in a reader survey conducted by the Bonner County Daily Bee newspaper.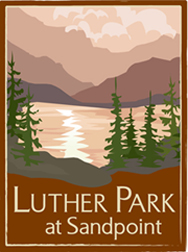 A "Best of Bonner County" special section published July 29, 2016, listed results of readers' voting in the survey conducted during June. Residents of Bonner County can nominate and vote for any person or business they feel do the best jobs in the community.
Luther Park at Sandpoint, which opened in 2008, is a seven-time winner of the award.
"We're honored to once again get this high vote of confidence from Bonner County residents," said Bridget Kosinski, Administrator at Luther Park. "This is a high compliment to our excellent staff. We pride ourselves on the care we provide, and it's great to be recognized by the community for what we do."
Luther Park at Sandpoint provides assisted living and memory care. For more information go to www.lutherparksandpoint.org.