Living Ecumen's Values: Bress Nicneven, Environmental Specialist Supervisor
Bress Nicneven is Abiitan's MacGyver. Like the TV character, he's a wizard at problem-solving.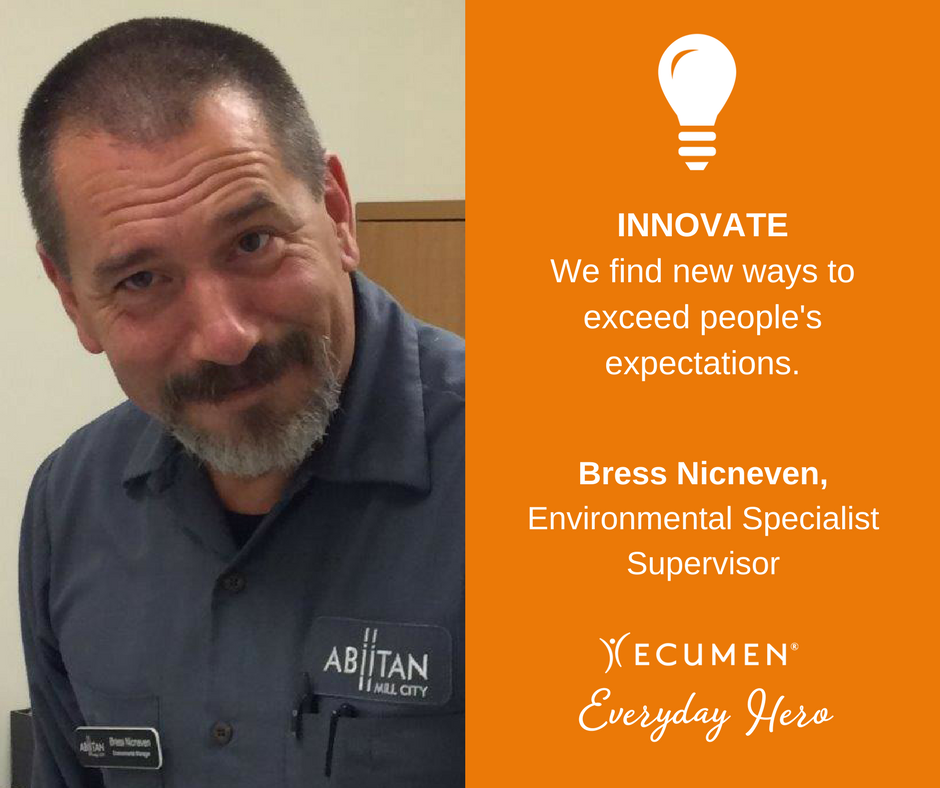 Throughout August, Ecumen is celebrating its 10th Best Place to Work honor from the Minneapolis-St. Paul Business Journal by recognizing employees who live our values every day.
Bress Nicneven is Abiitan's MacGyver. Like the TV character, he's a wizard at problem-solving. He amazes us every day with his skill, knowledge and innovative solutions.
Bress literally walks 12 miles a day at Abiitan, troubleshooting problems or making the building welcoming and comfortable for residents. He is observant and resourceful, often anticipating and addressing problems before they happen. Excellent customer service is his top priority. Because Abiitan is new construction, every day brings unforeseen challenges as we settle in. Bress is an exceptional caretaker – because, at heart, he is a caregiver. His experience caring for his own grandparents is evident in his daily interactions with Abiitan residents. He truly cares and wants to give them the best living experience possible.
Bress is so patient and reassuring with residents and with his coworkers. He calms us down and gives us confidence. Whatever the problem, he has the solution. Whenever you need him, he is there. He is innovative and flexible. When new residents are moving in, no matter how busy he is, he will take the time necessary to make sure they have a smooth transition.
There is no job he won't take on – big or small. If he has a staff member who is sick, he will personally fill in for them. Bress is a natural leader who empowers his team by setting high standards, while giving his staff the autonomy to do their jobs.
Thank you, Bress, for making Abiitan a great place to live and work. Thank you for caring so much and always being there for us. Today we honor you!
–Vicki Gunderson, Sales & Marketing Assistant, Abiitan Mill City
Ecumen's core values guide our company and our employees:
SERVE: We put people at the heart of what we do.
INNOVATE: We find new ways to exceed people's expectations.
EMPOWER: We encourage people to dream and take action.
HONOR: We treat people with dignity and respect.