Jane's Beautiful Birthday Dream Grows at Ecumen of Litchfield
Jane Magnuson rarely speaks. She does not ask for much.
She is wheelchair bound. And does not like to call attention to herself.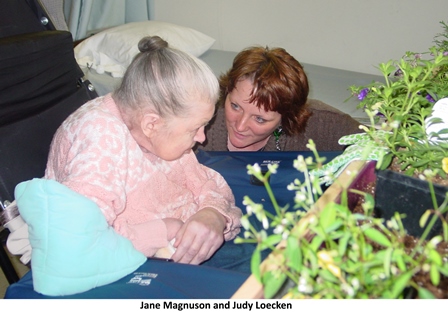 So it was particularly difficult to figure out what to do for her birthday.
But the staff at Ecumen of Litchfield was determined to find the best possible way to celebrate.
Jane is a hospice client. This birthday is especially important.
Last year, Ecumen of Litchfield Hospice started the "EcuDreams" program to make dreams come true for clients in their last days.
Mary Buhr, the activity director, remembered that Jane loves flowers. Judy Loecken, a hospice social worker, got busy hatching a plan with the team.
Yesterday morning Judy wheeled Jane from her room. When they returned a short time later, a crowd of people were singing and showcasing Jane's present.
It is a planter built just for her, full of flowers, to fit her room so she can wheel up to it and dig in the dirt.
Jane does not like crowds and commotion. But yesterday she smiled and nodded, clearly very pleased.
"There was not a dry eye in the room," said Sandy Doughtery, the clinical director.
All the materials, labor, dirt and plants were donated. Dennis Gartner of Litchfield Building Center designed and built the custom planter. Marilyn Rau was there from Stockmen's Greenhouse, which donated the dirt and flowers.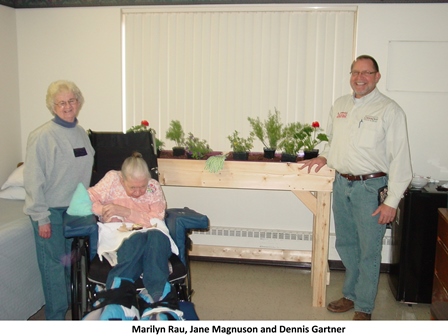 Marilyn knelt down and told Jane: "If you don't see your favorite flowers here, just let me know and we'll fix that."
Everyone gathered for cupcakes.
Nicole Larson of the hospice staff knelt and fed Jane a cupcake.
Jane Magnuson turned 81 yesterday. Today she will smell the flowers.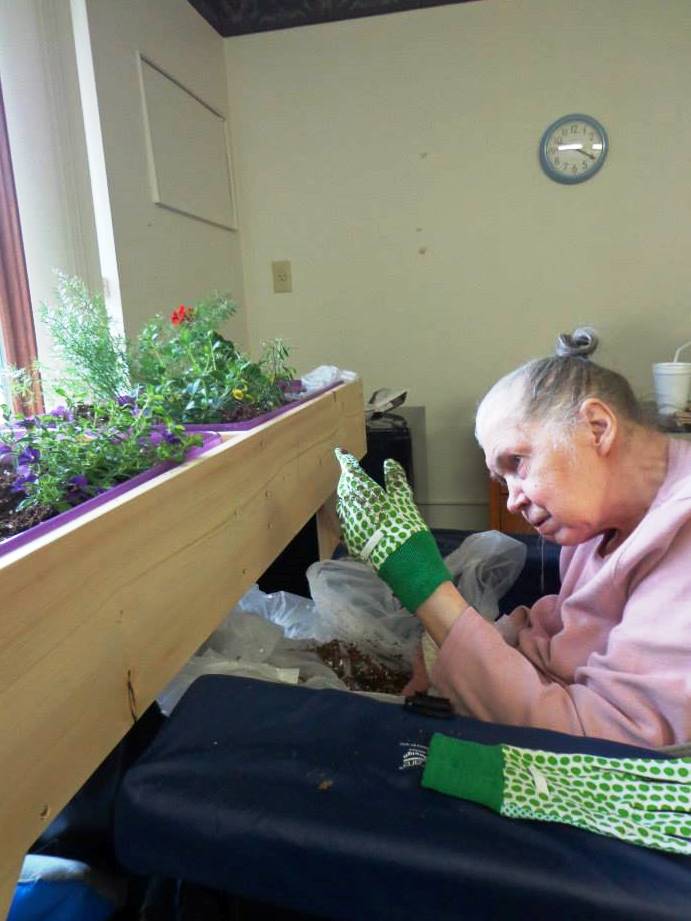 ——
POSTSCRIPT:
Activity Director Mary Buhr went back to see Jane the day after her birthday. Mary posted this account on Facebook:
" We made a great 'mess' with the dirt, and the smell of the fresh dirt filled her room. Jane was very happy –so much so she didn't want to take her planting glove off! And as I left the room, she smiled and said 'just leave me here facing my garden–I am happy now.'