Honoring Joan Moore: Hired on the Spot 35 Years Ago at Ecumen Bethany Community
Joan Moore was hired in 10 minutes and continues working as a Nursing Assistant at Ecumen Bethany Community 35 years later.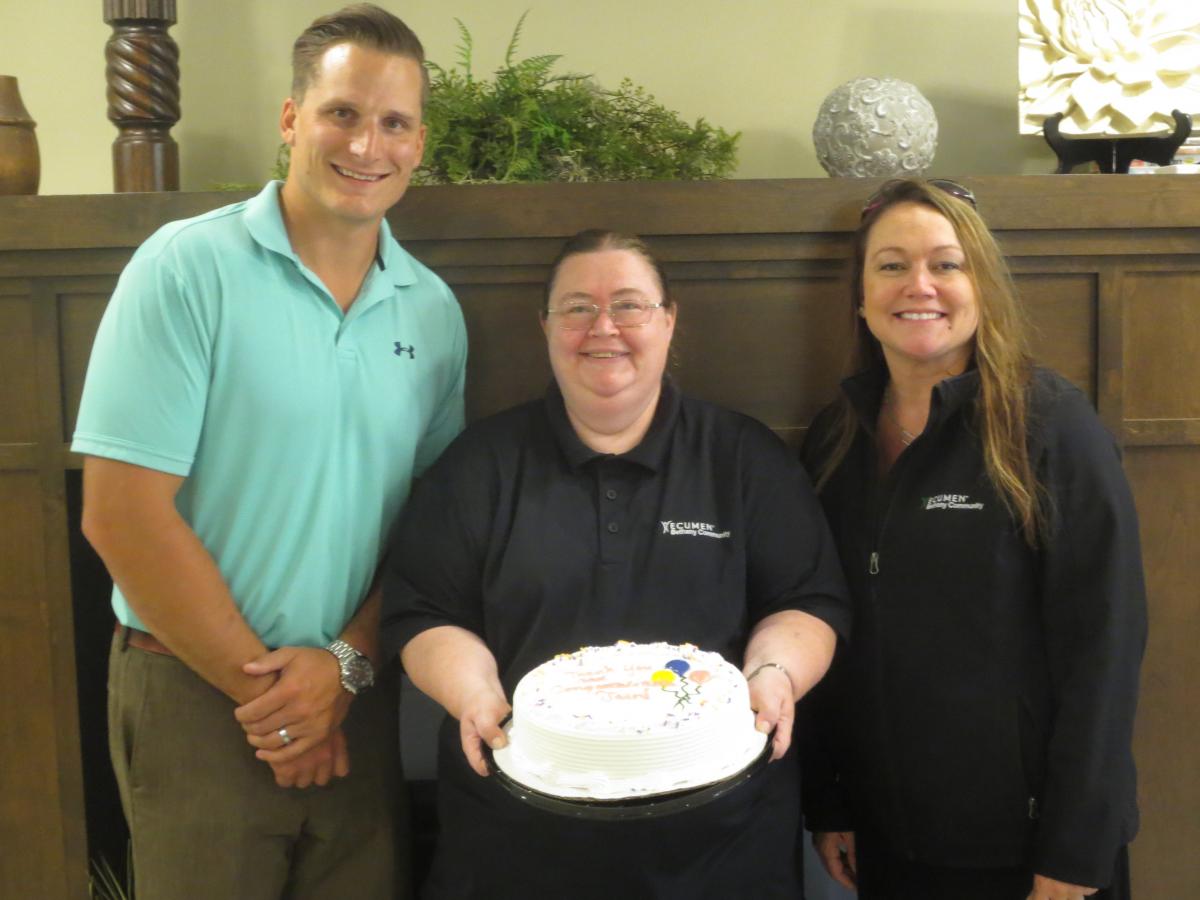 Bethany Nursing Assistant Joan Moore (center) with Executive Director Matthew Fischer and Shannon Leininger, RN Clinical Director of Memory Care.
By Randee Hall, Director of Community Services, Ecumen Bethany Community
At the age of 16, a young girl entered Bethany Home and asked for an application.
The receptionist asked if she had a few minutes. "Sure," she said. The receptionist called over the Director of Nursing, who conducted an on-the-spot interview and did the required TB test.
Within 10 minutes Joan Moore was hired as a nursing assistant. Now 35 years later, Joan continues to devote her life to being a career Nursing Assistant in Ecumen Bethany's Assisted Living Memory Care.
Over the years, Joan has shared the joys and sorrows life has to bring with other staff and residents. Her career goal: "Another 15 years!"
When asked what she likes best about working at Bethany Joan says: "It's the family of residents, their families, guests and staff. I love the closeness I feel working here."
What Joan likes best about Ecumen is how supportive the company has been when she was experiencing a personal family crisis. "I have not had to worry about anything," she says.
"I enjoy making a difference in the lives of others," says Joan. After so long, this positive attitude speaks to Joan's dedication and character.
Congratulations and thank you for 35 years, Joan. We look forward to your next 15!