Ha Thu Rethwisch has dedicated more than 40 years to serving the residents of Ecumen Detroit Lakes with dignity and compassion as a Nursing Assistant.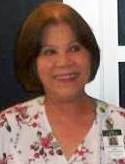 "Ha has been the model Nursing Assistant since day one," says Director of Nursing Cheryl Krause. "Her heart is so big! Resident just love her. They always tell me: 'Ha knows what I need before I know that I need it.' And she goes about her work with such respect, dignity and compassion. She is so aware, so pleasant and passionate. She is such a wonderful inspiration."
Recently, Ecumen Detroit Lakes honored Ha for her nomination as a United Way Everyday Hero. Cheryl and Ecumen Regional Director of Operations Janet Green presented Ha with the award and a corsage at a celebration with residents and staff.
"Ha is deeply committed to those she serves," Janet said in making the presentation. "Her care and service to hundreds is exemplary. Nursing Assistants are the backbone of long-term care. They are the heart of this profession and are the unsung heroes that provide the majority of hands-on personal care 24/7. The residents' quality of life depends on committed caregivers with longevity who know the little things that provide consistency of care and a familiar touch. Ha has dedicated over 40 years of her life to doing just that. On behalf of residents, families and staff everywhere in our long-term care world, thank you Ha Thu Rethwisch. You are our Everyday Hero!"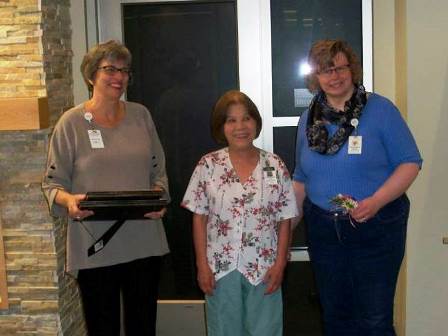 Janet Green (left), Ha Thu Rethwisch, Cherly Krause