The Gift of GAB to Young and Old at Ecumen Scenic Shores
Michelle Carlson, the recreation director at Ecumen Scenic Shores in Two Harbors, Minn., kept hearing a common theme when she talked to residents: They wished they could be more active in the community.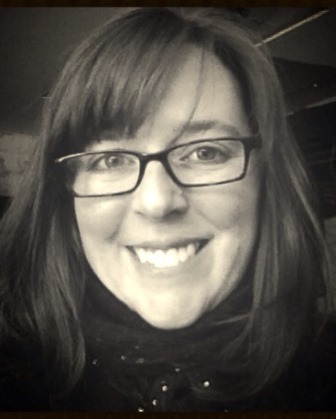 This was especially true of the residents who are not Two Harbors natives. They said they would love to go to games at the high school, or be involved in other community activities. But they didn't feel comfortable going alone.
Michelle had been working with the high school on other things, and she knew that high school kids also were looking for ways to be more involved and give back to the community.
She was also working with "Age to age," a program supported by the Northland Foundation that funds a summer intern program to promote intergenerational relationships in the community, including sending interns to Ecumen Scenic Shores.
In meetings about the intern program, Michelle mentioned the desire of residents to go places and do things. Everybody started talking, one thought led to another, and in July a new program called GAB was born. GAB stands for Generations of Ages Bonding, and it's designed to match high school students with Scenic Shores residents and accompany them to activities and events at the school and in the community — including art and music, as well as sports.
Michelle currently is in the process of explaining how GAB will work to each of the 43 residents individually. Her goal is to match every resident with a student who is eager to be part of the program. She says enthusiasm is high among students, teachers and residents.
When school starts this week, there will be a table for students to sign up and a student-produced video [see below] will be showing in classrooms to recruit volunteers. The first football game is in two weeks, and undoubtedly Scenic Shores residents will be cheering in the stands.
Plans also are underway to have quarterly events that gather all participants to celebrate, take stock and just get to know one another, Michelle says.
See the recruiting video below, urging prospective student volunteers to sign up and "learn from the most experienced generation in the community."