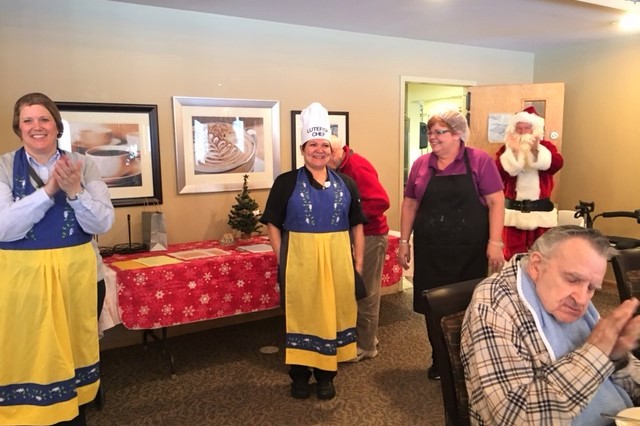 It happens every year around Christmas — the traditional lutefisk and meatball meal at Point Pleasant Heights in Chisago City.
Point Pleasant Heights Housing Director Mara Krinke (pictured far left) hosted the meal, which was prepared by Head Chef Cheryl Westerberg (in hat) and Cook Penny Murphy. As the tantalizing smell of lye-soaked fish wafted through the air, 74 brave souls came to the table – including Santa Claus.
If you're not schooled in the lutefisk tradition, read What in the Heck Is a Lutefisk, and Why Do Minnesotans Eat It? Then make up your own mind about the memorable Scandinavian meal.