Anne Simpson, who joined the Ecumen Board of Trustees in 2013, was caregiver to her husband, Bob, as they fought his battle with Alzheimer's and Lewy Body Dementia that ended in 2011. Her book, Through the Wilderness of Alzheimer's chronicles their experience with a focus on helping others who must take the same journey.
It is a poignant, painful, often funny, unvarnished memoir-in-real-time. Throughout the book, sadness is not overplayed, bitterness and anger not mitigated, joy in each other not abandoned, and hope for their future – together and beyond Bob's eventual death – never beyond reach. Both Bob and Anne were clearly committed to an honest account of this challenging time. "It was just important for us to do that," says Anne.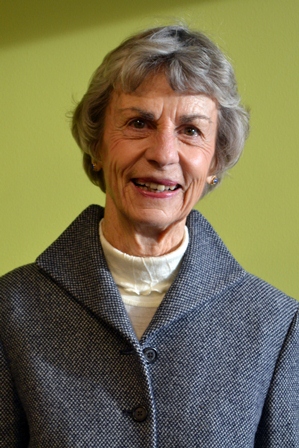 Anne and Bob forged their life together over the past four decades — he a United Church of Christ (UCC) minister, she the mother and homemaker for their blended family. At the time they married, four of their six children were teenagers, the youngest was eight.
From Grand Marais to Wayzata, St. Paul to Amery, Wisc., Bob led churches and the greater UCC organization. On a farm in Amery they raised sheep while Bob served interim terms at UCC churches. They retired to their favorite artsy, eclectic and caring community of Grand Marais, in 1993. Within two years, Bob would begin his journey with Alzheimer's, accompanied by his faithful partner, caregiver and friend.
"It's taken some time to re-define myself – who am I now that I'm not a caregiver?" Anne says. "I am energized now to engage others in conversations about the aging process." She is particularly interested in working with people who are working to improve the aging experience, enabling people with choices and leading eventually to a gentle ending.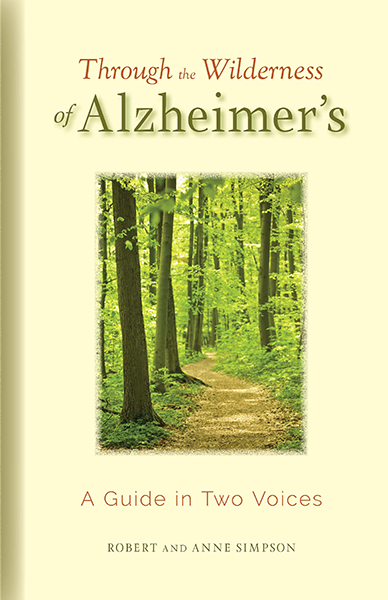 With longstanding Ecumen Trustee, the Rev. Kris Linner, Anne has written a companion curriculum to her book that teaches in practical terms the lessons she and Bob learned firsthand. Through the curriculum and workshops, congregations can support their members who are experiencing Alzheimer's — as caregivers or as those with a diagnosis of Alzheimer's or other forms of dementia. The curriculum is available from Huff Publishing Associates.
Today Anne makes her home in a Grand Avenue condo in St. Paul. You might find her out walking the neighborhood or at a nearby restaurant enjoying lunch or dinner with friends. We are grateful that she is dedicating a portion of her free time and gracious energy to Ecumen.
Anne's poem "Autumn Sabbath," below, captures the spirit of her journey with Bob:
Put on your old wool hat, my love.
Come –
let's walk uphill
where noon sun warms our shoulders and
summer ripeness lingers on the breeze…
…Drink deep with me the burgundy of oak,
sniff musk bouquet of birch Chablis,
then let us dip and swirl 'til we are dizzy,
do-si-do with muffled steps on careless leaves.
Forget neat piles that we have yet to rake,
the wood to stack, windows to be washed.
Let's be grasshoppers today
and ants, perhaps, tomorrow.
We'll let the dogs run free on rocky ground;
we'll hear the birds call, watch them feed
and toast to their long journey
though they'll pack the sun away.
Put on your hiking boots, a jacket;
I'll bring bread.
Let me take your work-rough hand in mine.
Stay out with me
until the sun goes down.