Ecumen Team Raises Over $1,200 in Twin Cities Marathon 5K Event
The first-ever Ecumen 5K team raised over $1,200 for the Benevolence Fund in Medtronic's Twin Cities in Motion Marathon.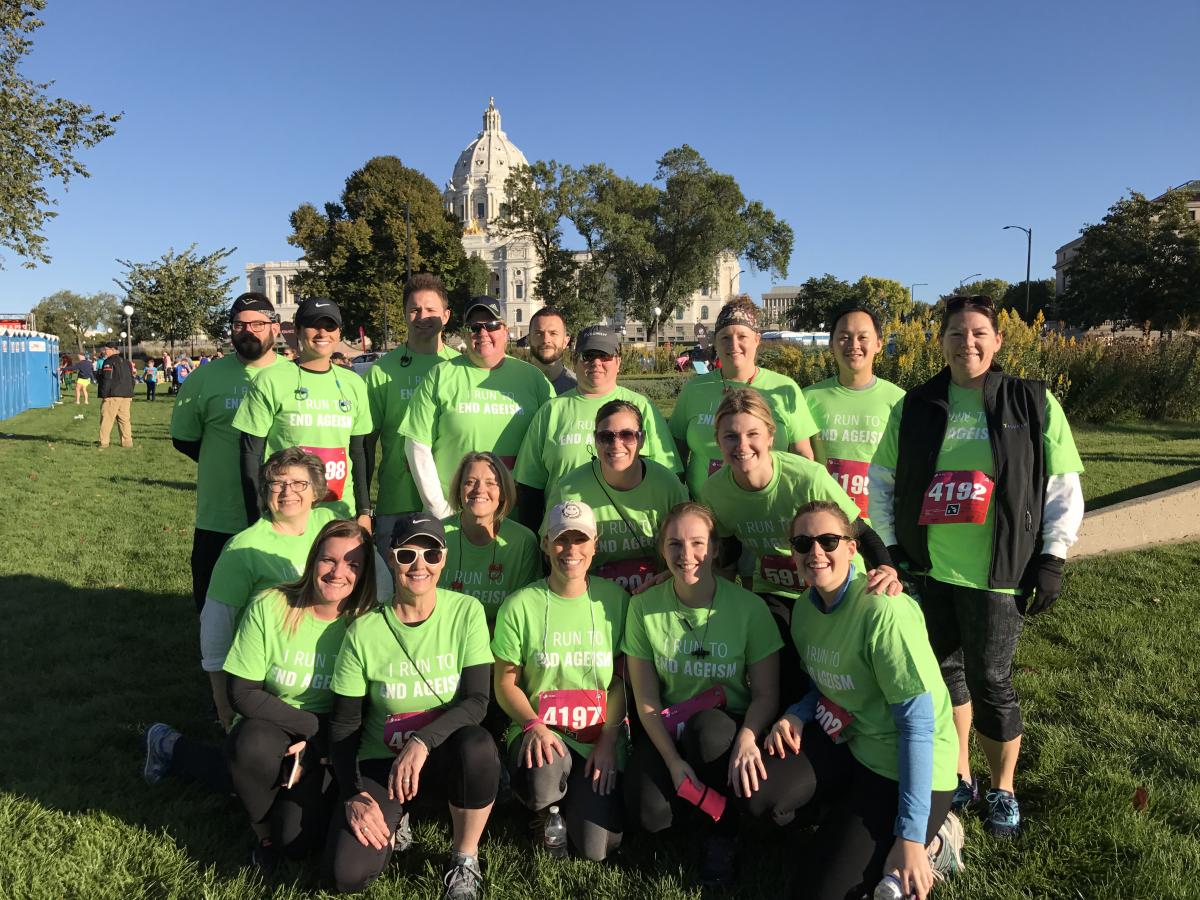 By Devan Luth, Development Supervisor, Ecumen Philanthropy Department
Ecumen gathered its first-ever 5K team to participate in Medtronic's Twin Cities in Motion Marathon last Saturday. Together the team of 18 covered over 55 miles and raised more than $1,200 for Ecumen's Benevolence Fund.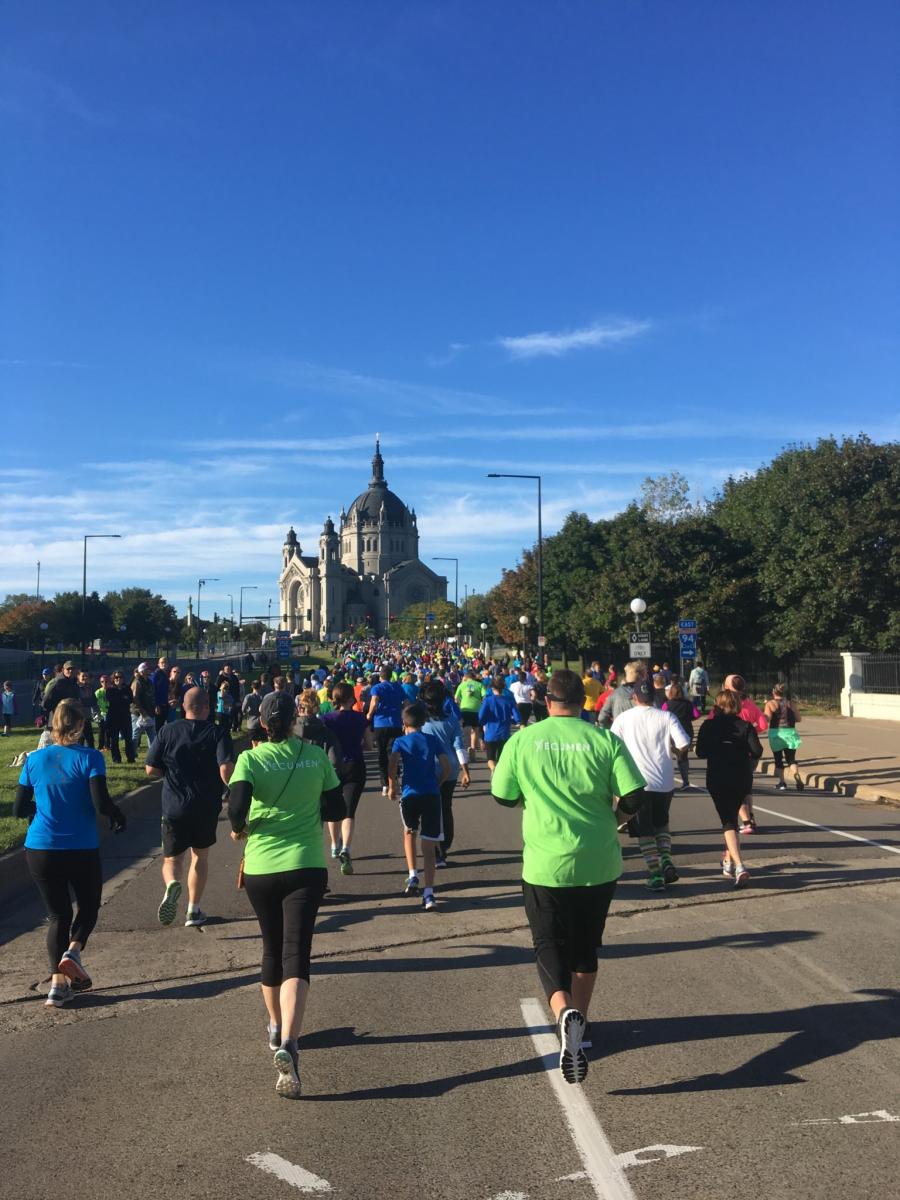 It was a perfect fall day to enjoy the beautiful course from the State Capitol onto Summit Avenue. The team included employees from Ecumen Seasons at Apple Valley, Ecumen Lakeview Commons and the Home Office. All our runners and walkers stood out in the crowd of nearly 2500 with bright green shirts saying, "I run to end ageism."
The Ecumen team pushed toward the finish line to show our support of all of the residents, families, employees and communities we serve as a non-profit organization.
A few comments from the runners and walkers:
"We had a blast! It was a great way to meet new people, get exercise, and support a great cause."
"The 5k was a great opportunity to merge fellow Ecumen employees together in a fun, competitive way. There was a way for everyone to participate whether it was running, walking or cheering!"