By Devan Luth, Development Supervisor, Ecumen Philanthropy Department
Ecumen Seasons at Apple Valley recently raised more than $1,800 to benefit residents at its 2017 Lights of Honor ceremony.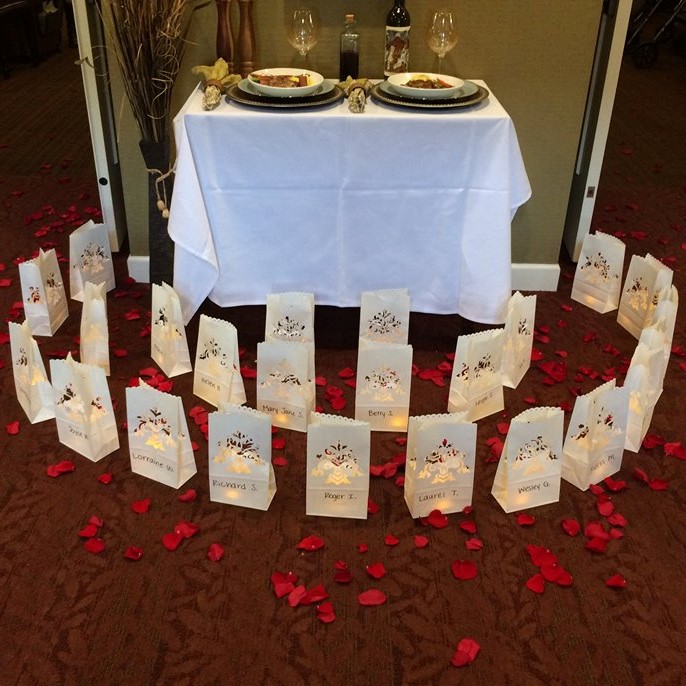 More than 150 residents and family members gathered for the evening celebration on September 28, when 50 lanterns were lit together to honor, remember and celebrate loved ones.
During the meal and program, solo harpist Cathy Vitorsen played music on the harp. Michael Hedges of Ecumen Spiritual Care also joined the event to share words of remembrance. He led a prayer entitled "We Remember Them."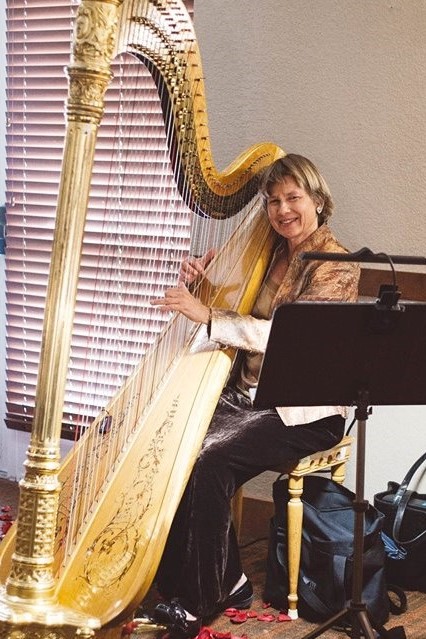 Luminaries lined the entrance to the Autumn Leaves restaurant with the names of each resident who has passed away in the last year. This lighted visual display is a tradition to honor and celebrate the lives of residents who are no longer physically with us.
Each resident, past and present, make Ecumen Seasons at Apple Valley a unique and exceptional place to live. Thank you to all who donated and attended Seasons at Apple Valley's Lights of Honor ceremony.
To learn more about upcoming Lights of Honor Ceremonies, click here.