Ecumen's Christy Johnson Gets Very Serious About Fun and Games
You might think the life of an activity director at a senior community is all fun and games — not something that would come under the lens of government regulation. But it does, and those professionals who help residents find fun and joy in their lives are now scrambling to figure out how to measure their work under provisions of the 2010 Affordable Care Act.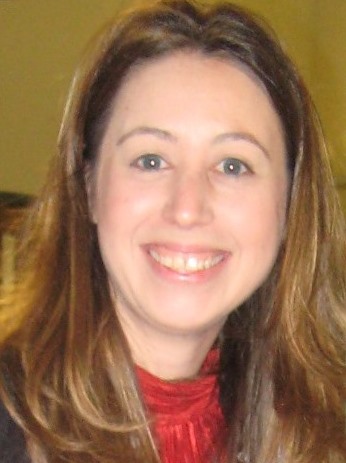 Christy Johnson, who directs activities at Ecumen Parmly LifePointes in Chisago City, Minn., was on Facebook one night recently and saw a cry for help coming from New Jersey: Does anyone out there anywhere know how the new Affordable Care Act performance improvement regulations affect activity directors?
And, as a matter of fact, Christy is an expert on the subject. Quality Assurance & Performance Improvement (QAPI) programs for long-term care communities are an initiative of the Centers for Medicare and Medicaid Services (CMS). They are all about improving the quality of life and quality of care and services delivered in nursing homes.
The Affordable Care Act upped the ante, putting much more emphasis on the Performance Improvement aspect of the program. To help nursing homes understand the new approach, CMS commissioned a national collaborative effort with the University of Minnesota and Stratis Health, subject matter experts, consumer groups and nursing home stakeholders, to create helpful implementation tools.
Christy was part of that group — and the only activity director. Performance improvement is generally the purview of nursing home administrators and nurses. But because of a change in leadership at Ecumen Parmly LifePointes while the initiative was underway, Christy got a seat at the table and was just one of 17 stakeholders from across the nation. So she was on the ground floor, helping figure out how to implement the new approach.
She was honored to be part of that group, but she didn't anticipate that one day she would get a chance to specifically help other activity directors a thousand miles away. The Facebook query came from the New Jersey Tri-County Activity Coordinators (TAC) from Burlington, Camden and Gloucester counties. They were delighted to find Christy and asked her to please come to Camden, N.J., where they would be meeting.
Christy was delighted to go because she has a passion for the subject matter. "Quality improvement makes me tick," she says.
She loves the nitty-gritty process of gathering data, measuring, analyzing and looking for ways to make things better. Yet she also loves the process of putting fun in lives of residents. It's an unlikely combination of interests but one that dovetails perfectly with the data-driven direction health care is taking.
Christy not only knows how to do the activities, she also knows how to measure if they are getting the job done. And that sums up what CMS wants to see in the years ahead.
The New Jersey presentation was very well received, and now Christy is back in Chisago City, where she started working for Ecumen in 2002. When asked to sum up what her job is, she says: "I bring smiles." (And she measures how well she's doing it.)