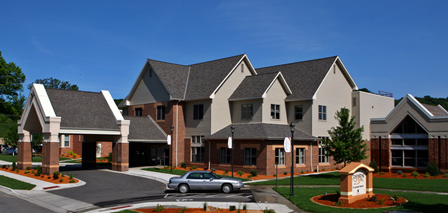 Ecumen Pathstone Living has been voted best senior living community in Mankato by readers of Mankato Magazine.
This is the second year in a row that Pathstone has received the honor in the magazine's annual Best of Mankato issue. Readers chose the winners in online voting.
"We're so pleased to receive this recognition," said Laura Templin, Pathstone Community Relations Coordinator. "It's a tribute to our dedicated staff who are focused on creating home and making life better for our residents and clients."
Ecumen Pathstone Living, located at 718 Mound Avenue in Mankato, has the highest possible overall quality rating of 5 stars from the Centers for Medicare and Medicaid (CMS). Pathstone offers assisted living, long-term care, rehabilitation care, memory care, adult day services and home care and home medical equipment.
For more information call 507-345-4576 or go to www.ecumenpathstoneliving.org.