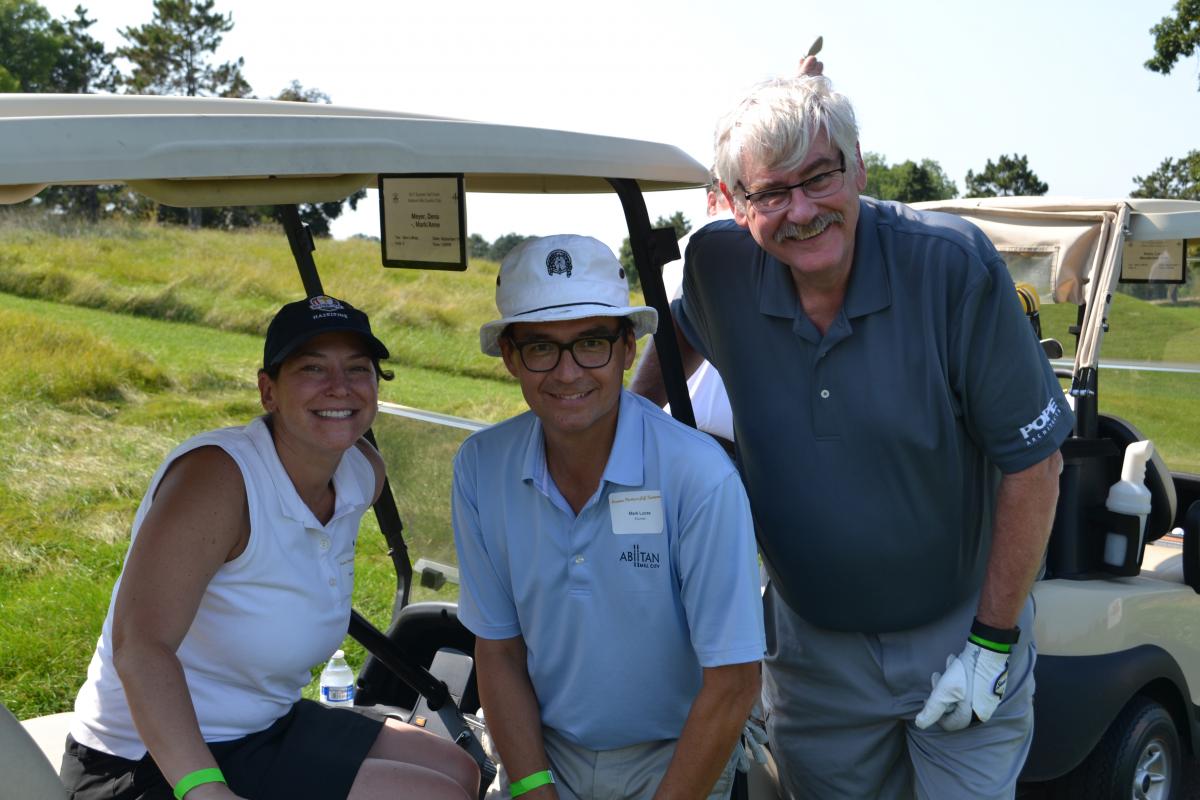 Anne Stanfield and Mark Lucas, Ecumen Business Development, join Ecumen Partner Dan Neudecker (at right) of Pope Architects for a day of golf.
By Devan Luth, Development Supervisor, Ecumen Philanthropy Department
The tradition continued as we celebrated the seventh annual Ecumen Partners Golf Tournament at Midland Hills Country Club. Last Monday, nearly 100 golfers joined Ecumen out on the greens to enjoy a perfect September day.
Ecumen Partners are an important group of our Ecumen business partners whose charitable contributions make a real difference as we work towards our mission. In 2017, all contributions made by Ecumen Partners are directed to our Benevolence Fund, which will offer relief to some of our clients experiencing significant financial need.
With the generous contributions from Ecumen Partners, the Benevolence Fund will be able to assist some of our current residents. This year, the Ecumen Partners Golf Tournament raised over $30,000 for Ecumen's Benevolence Fund.
Thank you to all of our Ecumen Partners. We are lucky to have your support. We look forward to another fantastic golf tournament and year of partnership in 2018!