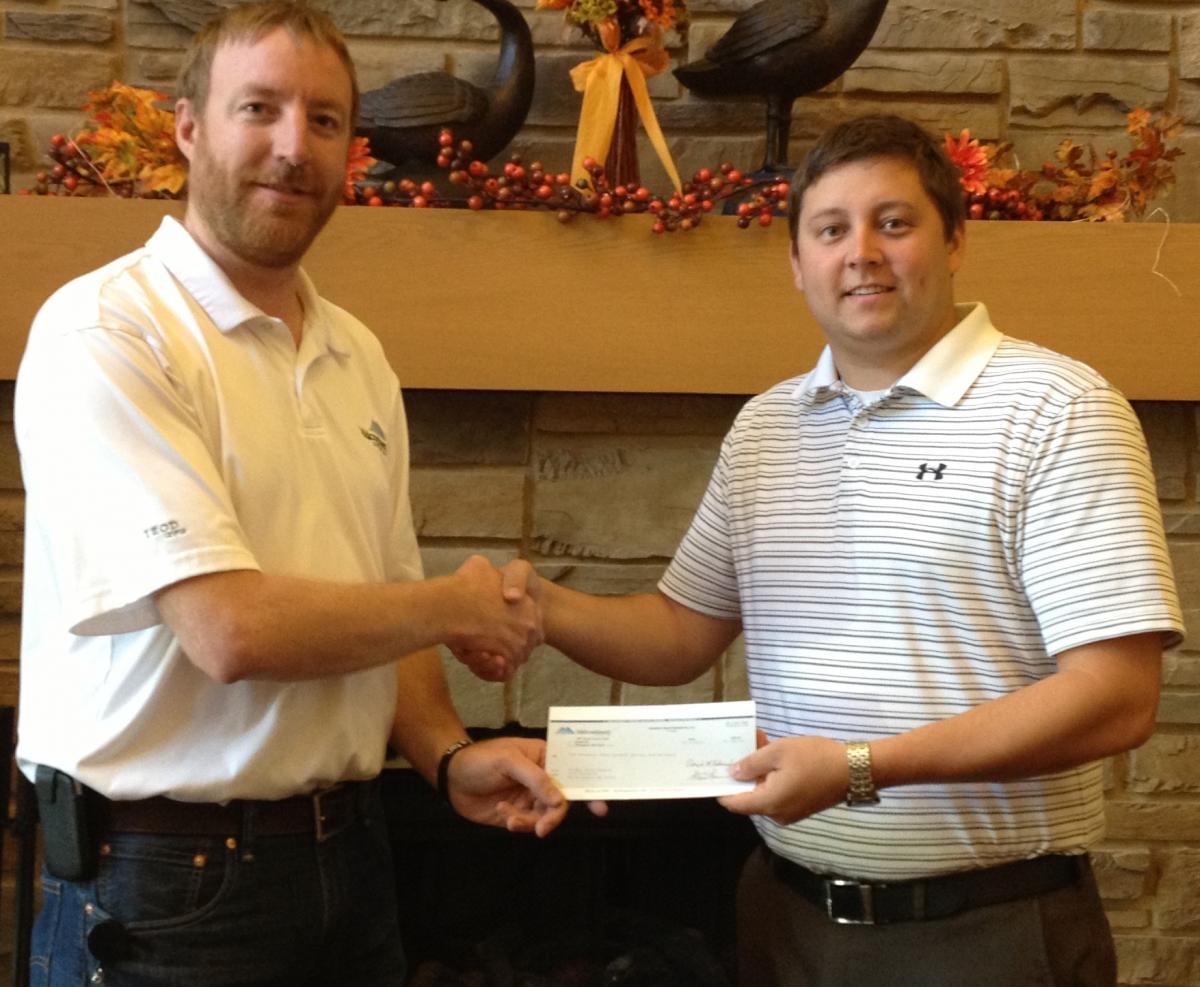 The Midcontinent Communications Foundation awarded a $1,300 grant to Ecumen North Branch to buy multimedia televisions sets that will give residents more options to socialize while watching TV.
Nathan Johnson, executive director at Ecumen North Branch (pictured on the right), received the check from a Midcontinent representative. Nathan said the new TVs will be placed near the dining room so residents can gather and watch together around meal times. "This will allow us to create an extra activity area and give residents more opportunity to interact," Nathan said.
"We are very grateful to Midcontinent for this grant," Nathan said. "I'm sure our residents will enjoy the increased options for socializing this will create."
"Midcontinent is honored to assist the organizations that work to improve the quality of life in this region, says Tom Simmons, Senior Vice President of Public Policy for Midcontinent Communications. "Over the years the Midcontinent Foundation has contributed more than 3-million dollars to support the work of non-profit organizations within our service area; we are thrilled this fall's distribution of grant funds will help more non-profits than ever before."
Midcontinent Communications provides cable TV, Internet, telephone and cable advertising services to more than 300,000 customers in 335 communities throughout North Dakota and South Dakota, Minnesota and Wisconsin.