Ecumen Names Hospice Manager
Seth Kalhagen has been named Hospice Program Manager at Ecumen as the company expands its home care and hospice services.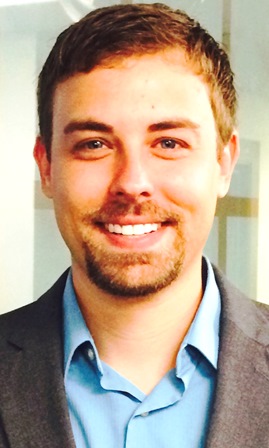 Kalhagen comes to Ecumen from St. Croix Hospice, where he was regional administrator overseeing hospice operations in Wisconsin. Prior to that he was Associate Director of Marketing at the Institute for Western Surgery in Guangzhou, China.
"Expanding Ecumen Home Care & Hospice is critical to our success as more seniors opt to stay in their own homes as they age," said Ecumen COO Shelley Kendrick in making the announcement. "Seth's charge is to grow hospice as part of Ecumen's overall initiative to meet growing consumer demand for home-based services."
Currently Ecumen provides home care services in the Twin Cities metro area, Mankato, Duluth, Alexandria, Clarkfield and Litchfield, where it has a long-established hospice service. For more information go to Ecumen Home Care.
Hospice is defined by the Hospice Foundation of America as medical care with the goal of maintaining or improving quality of life for someone whose illness, disease or condition is unlikely to be cured.