In the late 1920s, the Worthington, Minn., community came together to make sure the poorest of the poor in Nobles County had food and gifts for Christmas. Bushel baskets were filled with home-canned foods and delivered to the poor. The program continued, year after year, getting bigger and better. The bushel baskets are now shopping carts, filled with a wide range of food, clothes and toys.
Last week staff and assisted living residents from Ecumen Meadows were part of the volunteer team filling the baskets with donations. Earlier, Ecumen Meadows Activities Director Cheryl Dinsmore had already made three trips to the church collection site with boxes of donations from Ecumen Meadows.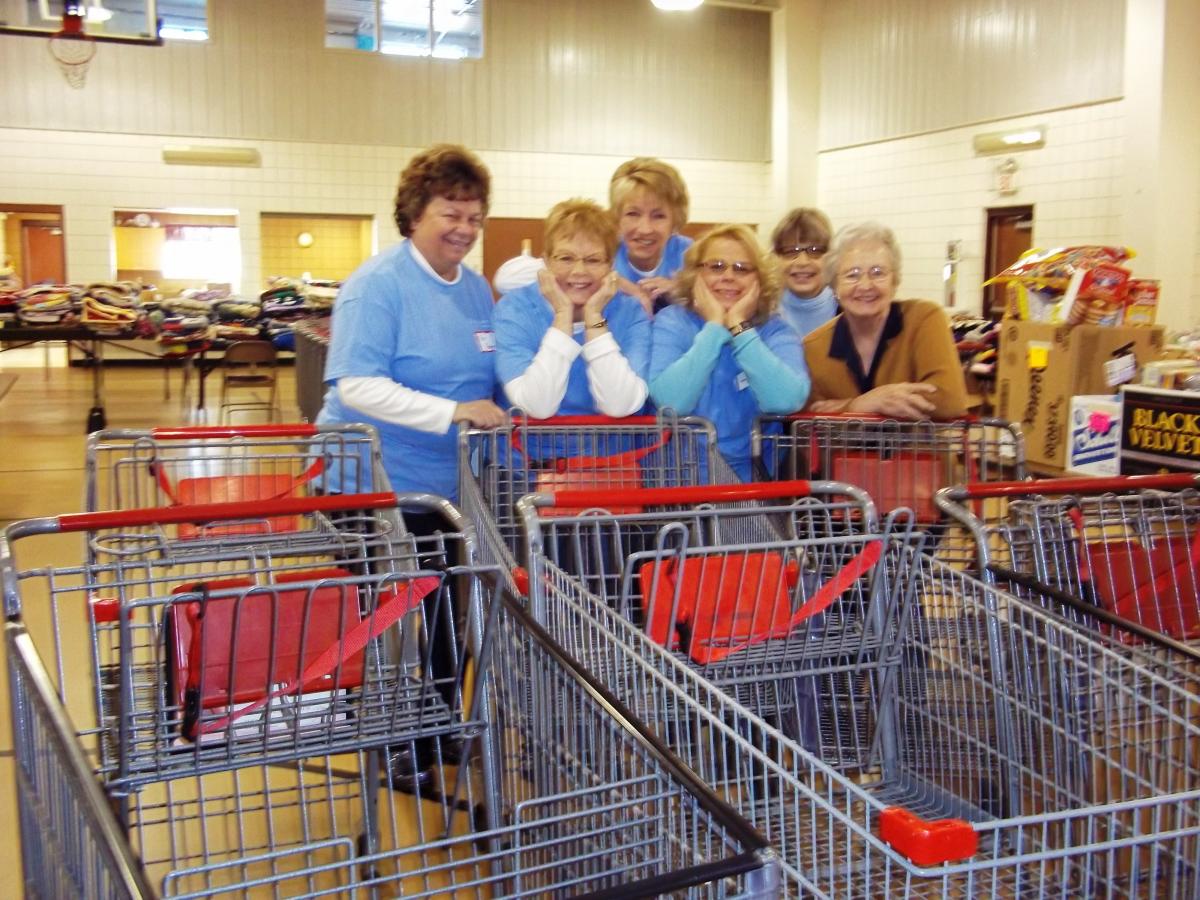 "This is a phenomenal community project," says Nancy Garvin, housing manager at Ecumen Meadows. "Everybody pulls together."
School children conduct drives. High school students sell treats to raise money. Churches appeal for donations, and musicians hold benefit concerts. It's an all-volunteer community effort, with no paid staff or government funds.
The American Reformed Church serves as the distribution center. This year volunteers filled 65 baskets for delivery to those who could not come to the church. And another 180 families come to the church to pick out what they need. Families eligible for the program are identified by social workers and clergy.
"It's just fantastic to be a part of this," Nancy says. "It's an incredible event."