Ecumen Lakeview Commons Celebrates 20th Anniversary
Ecumen Lakeview Commons in Maplewood, Minn., celebrated its 20th anniversary December 16, 2014, at a festive holiday gathering of more than 100 residents, community leaders and Ecumen staff.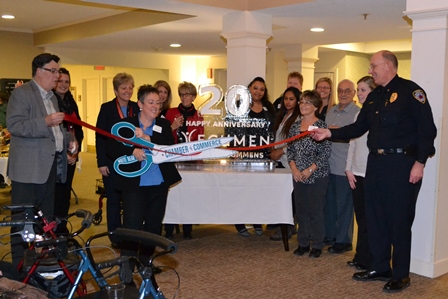 Maplewood Police Chief Paul Schnell officially represented the city, telling guests "we are honored to have such a great organization as Ecumen providing easy access to health and home care for our city's seniors and also being an incredible employer. This is a beautiful place surrounded by beautiful people."
"We are proud to offer exceptional care," Ecumen Lakeview Commons Housing Manager Glory Hill told the guests. "Our residents are our family, and sometimes we also become part of their family, too."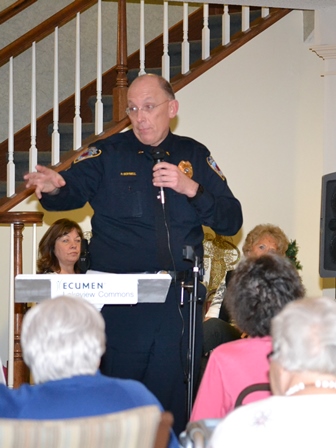 To "re-dedicate" the community, Maryann Schaefer, Sales and Marketing Director of Ecumen Lakeview Commons, led a ribbon-cutting and toast ceremony along with representatives of the White Bear Area Chamber of Commerce.
Shelley Kendrick, Ecumen Vice President of Operations, gave a brief history of Ecumen Lakeview Commons and said: "We look forward to another 20 years of success and community and in honoring our resident's choice to make this their home."