Ecumen Lakeshore's Annette Walkowiak "Just Won't Stop" for the Snow
The snow is piling up in Duluth. There's a foot on the ground and another foot or more on the way. Lots of people are hunkering down, but Ecumen Lakeshore employee Annette Walkowiak is stepping up— big time.
An assisted living community needs staff regardless of the weather, and Annette is out on the road in her 4-wheel drive making sure other employees get to work. Today she's volunteered to go to the far end of Duluth to pick up an employee who otherwise would not have made it to work.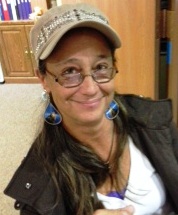 Last month Annette got up at 3 a.m. to pick up another employee and give her a ride to work. That took about two hours before Annette could get back home and go to bed on her day off. That's just the kind of person she is.
Rita Walker, the director of assisted living and memory care at Ecumen Lakeshore, can't say enough good things about Annette. "She just won't stop," Rita says. "She's a fireball. She's just so willing to help all the time, and she's such a team player."
Annette is a personal care attendant who, in her spare time, makes Christmas presents and ornaments for the residents of her memory care unit. That's in her spare time when she is not taking care of her own mother and her grandson.
"She just so special," Rita says.
John Korzendorfer, the executive director at Ecumen Lakeshore, echoes Rita's praise for Annette, and all the Ecumen Lakeshore employees who go above-and-beyond when the notorious Duluth weather takes its toll. "They just pull and pull and pull," John says. "Bad weather brings out the good in people."
Today we honor Annette Walkowiak, who has made it a better day for others.