Ecumen Home Office Celebrates Lights of Honor
Ecumen Home Office staff and Ecumen Board of Trustees members celebrated Lights of Honor October 23, 2013.
The Rev. Kris Linner, a Lutheran pastor and Ecumen board member, gave the invocation and led the group in a liturgy of celebration. The celebration then moved outside where biodegradable balloons were released in remembrance of lost loved ones. Then celebrants enjoyed cupcakes and cider in the Shoreview Home Office lobby where the Honor Lights were displayed, along with pictures of loved ones.
Lights of Honor is a yearly fundraising event held at Ecumen sites across the state. Participants sponsor Honor Lights to honor, remember and celebrate loved ones, friends and caregivers. Proceeds go directly to local Ecumen communities.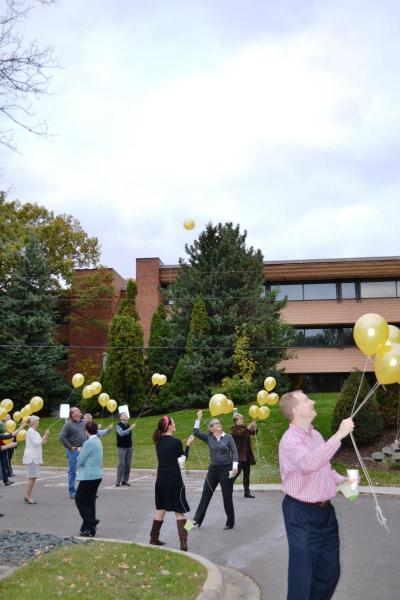 Balloon release in memory of lost loved ones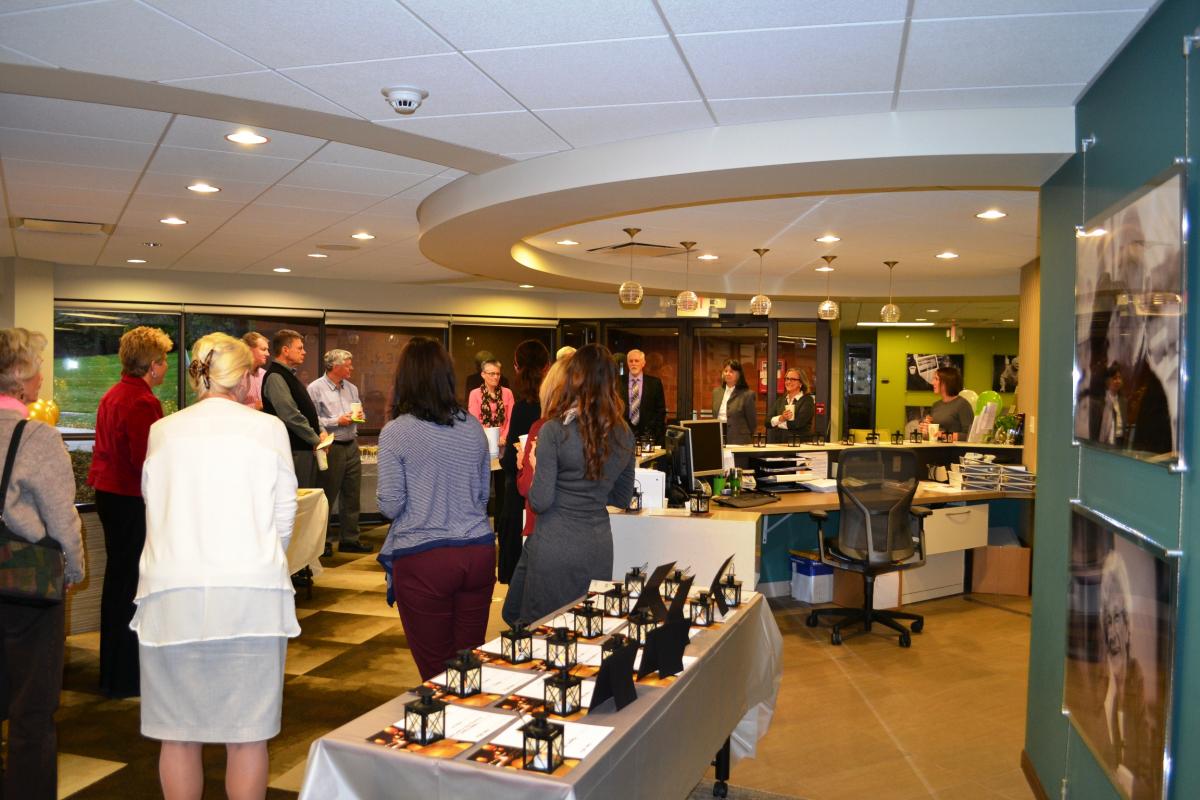 Lights of Honor Ceremony, Ecumen Home Office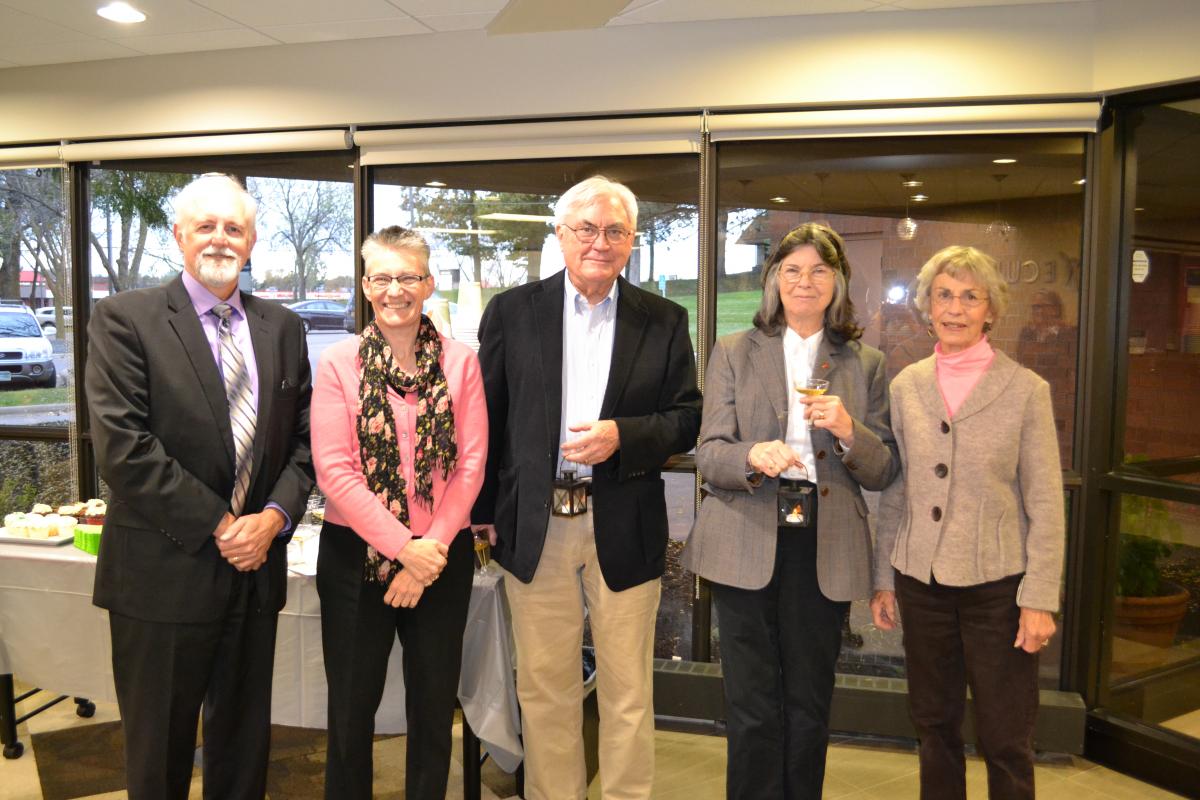 Ecumen Trustees Bob Karrick, Kris Linner, Dick Olson and wife Martha, and Anne Simpson