Ecumen Home Care Director Frances Fernandez Brings Her Mission to Minnesota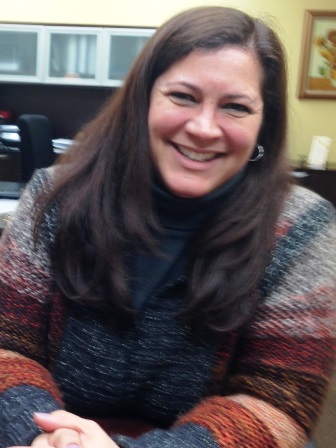 Frances Fernandez, the director of Ecumen Home Care Twin Cities, is a woman on a mission. Always has been.
Frances Fernandez, the director of Ecumen Home Care Twin Cities, is a woman on a mission. Always has been.
That's how she came to Minnesota, just in time for winter, after living most of her life between Puerto Rico and Florida. When she moved here last August, people would look at her incredulously and ask: "Why?"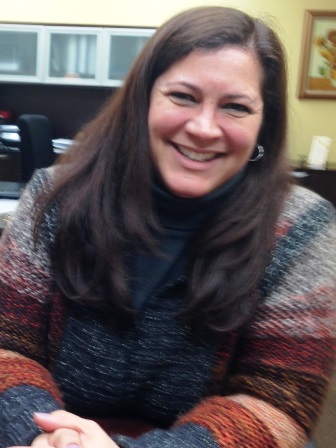 For Frances the decision was easy because she's motivated by mission, not weather. One day a recruiter called about a job in Minnesota at Ecumen – a company she had never heard of in a faraway state she knew almost nothing about.
She started her research. "The one thing that really called out to me," Frances recalls, "was Ecumen's mission and core values." After a 20-year career in non-profit health care, she knew those fundamentals had to be right to ever consider a move. "I immediately saw the potential of a home health agency operating under the umbrella of the strong core values of such an old, well-established organization."
Frances and her husband had already been talking about moving for a better quality of life. But Minnesota was not part of the discussion. Fortunately, her first interview was "in the glory of late June." It went well, setting the gears in motion for a job offer to help build Ecumen's home care business in the Twin Cities.
Her husband was on board. "It's your calling," he said. Her son, in college in Florida, volunteered to help her pack up and move and loved Minnesota the minute he set foot in the state. But selling it to her two young daughters, 9 and 10, was harder.
"Look how pretty it looks in winter," she told her sundrenched girls. They came around, and it was love at first sight when the snow fell. They made snow angels as Frances learned to fire up the new snowblower.
Back in sunny Miami, Frances had worked at Mercy Hospital for 14 years, as the administrator of home care. After the hospital was sold and the home care operation was closed down, she took a job at the Veterans Administration Foundation, a completely different line of work administering grant money for research. It was interesting and "180 degrees different," she says, working with scientists and having an office next to a Nobel Laureate. But home care remained her first love.
When the Ecumen job offer came along, she took it as a sign. "It was meant to be — that I go back to home care," she says.
This line of work she loves so much was not her original career ambition. Growing up, she remembers wanting to be an engineer or a diplomat. She was born in Puerto Rico, where her father owned a travel agency. When she was in middle school they moved to Orlando.
After graduating from college in Puerto Rico, she briefly moved to Dallas and worked at American Airlines before moving to Miami where "a door opened" in home care. "I really didn't know anything about home care then," she recalls. But she learned quickly as she started working on her master's degree in health services administration.
Armed with her master's, she got a management job at Mercy Hospital as the administrator of home care, where she would work the next 14 years. "I loved it," she says. "I just fell in love with home care. Home is where people want to be. I just loved the mission of helping people be healthy and thrive in their homes."
Frances is not a clinician. Her talents run more toward reading spreadsheets than patient charts. But in a business that depends on heavily regulated Medicare funding, her management skills are crucial. She sees her role as empowering the clinical staff to provide the highest quality care possible while assuring fiscal viability.
One of her most important jobs is hiring clinical staff who share Ecumen's commitment to compassionate care.
"My job is to run a business looking through the lens of quality patient care," Frances says. "I'm here to move things in the right direction and figure out what we need to do to move forward. I'm here to help the clinical team to do the best job possible — to encourage and motivate them and make sure they know how much they are appreciated. My goal is the same as theirs – to help people be healthy and thrive in their homes and see them happy. Home is where people want to be, and helping them stay there with hands-on compassionate care, makes a huge difference in their lives."
Frances is charged with building Ecumen's home care business in the highly competitive Twin Cities market. "My goal is for us to be the home health agency of choice," she says. "Not necessarily the biggest, but certainly the best. We want to grow but not at the expense of quality. We want to grow the quality of service and improved patient outcomes."
Ecumen's mission of "creating home for older adults wherever they chose to live" staunchly supports that goal, she says. "People know who we are and that, as a not-for-profit agency, we are part of something bigger than the bottom line."
Frances says she sees an "open field of opportunity" as Ecumen Home Care ramps up, expanding and marketing its services. Plus, on the home front, she and her family "know we made the right decision."
The better quality of life they were seeking is clearly here. "What a wonderful state," she says. "It has natural beauty, phenomenal schools, such nice people — and seasons. My speed is a little faster than Midwestern speed, but I'm adjusting. It's a different culture, but in a good way. People are so friendly. Everyone seems to be on a first-name basis. We love it here."
And at work, Frances says, "At the end of the day, I get the satisfaction of knowing that we make a difference."